Why postpartum girdle so important?
We may not know the postpartum fetal childbirth, maternal organs will restore the nursing needs time to prenatal state, during this period the mother organ is very fragile and need good protection. Baby mother knows, postpartum abdominal skin flabby, larger, also increased the burden on the waist, such as wearing loose clothes is more obvious, we all know that in the visceral under gravity is prone to sagging, so that the organ is very harmful. If you can use as soon as possible to enhance the effect of abdomen with waist curve to the lower abdomen, thus reducing the harm in quality of the postpartum girdle can not only prevent visceroptosis, can also promote the contraction of the uterus and pelvic return, help the body slowly recovering function.
You want to know when to start wearing postpartum girdle with more appropriate now?
The doctor recommends that when the baby is born, it will begin to wear yoyo postpartum girdle, and it is more appropriate to wear it for a period of time, so the effect is better. Of course, it's best to wear the doctor's opinion.
You may not know that fat is flowing within six months after delivery, which means that the best time for a woman to rebuild her body shape is to seize the opportunity or miss the best opportunity. Body shaping is the result of the postpartum mother has always wanted, and has been working hard, so this period of time for postpartum body recovery has a huge impact. A lot of data show that the shape of the remolded body starts from second days to third days after delivery and is most effective for half a year.
So how to choose the right abdominal belt?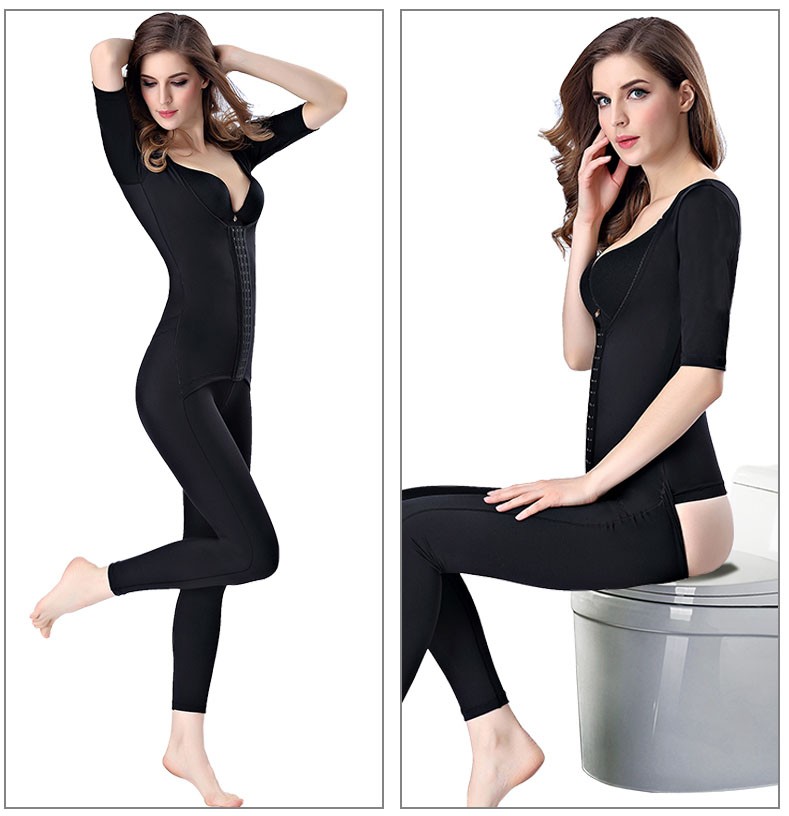 There are many on the market after staylace kinds of function is a lot different, such as elastic belt, underwear type, belt type, so in the selection is more difficult, if you have a lot of abdomen belt, you will find that their basic principle is the same, are made of high elastic rubber. The abdominal fat oppression in a small range, in order to keep the body curve, although the principle is similar, but there are still some different, there are some stomach belt need to use in a particular situation. Let me introduce what is different and how to classify. According to the baby in different ways, and is divided into special staylace, Caesarean birth, postpartum special staylace special enhancing staylace, staylace, ordinary gauze staylace, functional staylace and other types of varieties, or more. But a moderate flexibility and adjustability of the consideration in the design, can help the recovery of the uterus, while giving moderate waist support. So according to their own situation to choose the right yoyo maternity belt.
But some data show that there is not much difference with the abdomen types, additional features, but the length of abdomen may affect the effect of the use of convenience, please buy this time though considering.
On the market of the general type, enhanced abdomen width is almost, there are different specifications, length in general, slim can be shorter styles, longer styles for areoverweight are plump. Some pregnant mother did not take into account the weight, size change, early buy postpartum belt, results found when not too big or too small, but caused inconvenience to use yoyo shapewear.
In order to master the exact size, it is suggested that mommy may wish to buy it after a day of postpartum or a day before the opening of the knife.
When you choose, you need to pay attention to the features of these after delivery tummy belt products.
1. healthy and environmental protection – natural environmental rubber silk made up, elastic resilience is good, it is not easy for women to produce the feeling of fatigue.
2.: soft breathable and comfortable breathable cotton weave, lining material, sweat suction and ventilation, women wearing, good comfort.
3. complete coating – both sides of the brush hair sticky face, increase the coverage, adjustment range, can be adjusted according to the body shape changes in time.
4. waist abdomen, moderate elastic and adjustable design, can help to restore the uterus while giving moderate waist support, reduce postpartum backache, accelerate recovery of slender body.
About YoYo Reviews:
By Melanie:
This is flexible in size, fits me well. I have this back problem for awhile, and some professional suggested that when doing lifting and moving works better to put this on to give strong support on the back. For this price I am happy to have this product, and maybe later use for post delivery.
By Niki:
This is a great compression garment. It is three separate pieces, because of that, it doesn't roll, bend, or ride up like other products I've tried. It is also easy to adjust for different parts of your body, ie hips and tummy. It does take a bit longer to initially put on since it is three separate pieces, but it is well worth it. I also like that because it can be pulled up higher in the back than most other garments, it doesn't give the spill over back fat effect. For the price it is well worth a try.