When is it too late to wear a postpartum girdle ?
According to most research, it is not too late to wear a postpartum girdle. On the contrary, it is good timing to wear a postpartum girdle.
We believe that many people wonder when it is the most suitable time to wear a postpartum girdle. Many questions like: Is it too late to wear a postpartum girdle? And how to choose a postpartum girdle?
Hot Sale Postpartum Girdle
OFFER YOU SOME TIPS: HOW TO CHOOSE THE BEST AND SUITABLE POSTPARTUM GIRDLE / CORSET?
We have discussed a lot something about women' postpartum anxiety before. I am also a mother whoever has given the birth baby. I could understand that feeling deeply after delivery. The most important thing is to find more effective methods to support our recovery back into the prenatal state.
Are you feeling self-conscious about how you look in clothes since you've given birth? Do you remember how your back was in pain after the birth of your first child?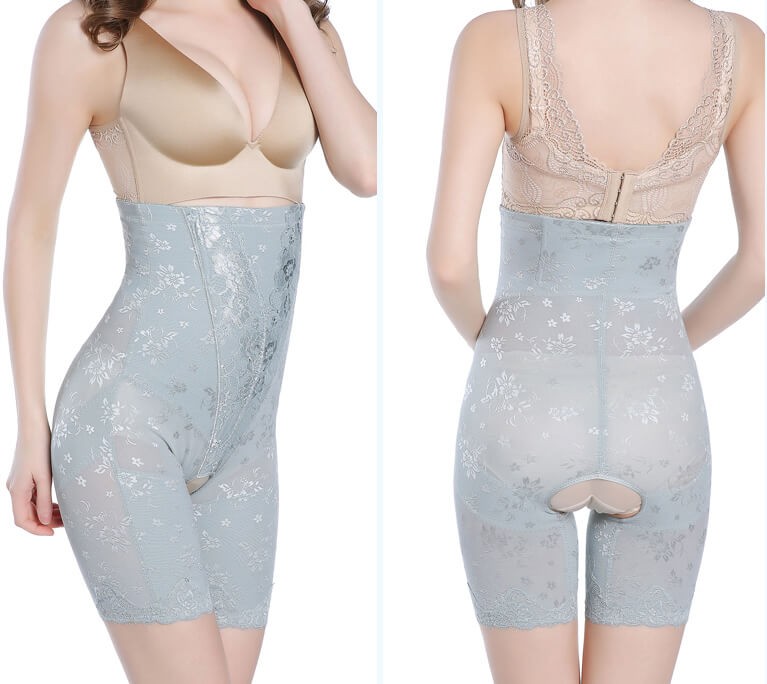 If so, I get it. After I had my children, my back hurt for weeks and I couldn't believe how awful my stomach looked. I felt bad for worrying about it. I did some research about how to solve this problem and tried many various methods. I even hoped some miracles would take place in this world. But I knew in my heart this has only a slim chance and that didn't erase my feelings whenever I looked in the mirror and saw my protruding belly staring back at me. I always though that again and again:
Is it too late to wear a postpartum girdle? When it is the best timing to wear a postpartum girdle ? And how to Choose it?
Over time, my belly got much better, but in the meantime, I cheated a bit by wearing postpartum girdles and belly wraps to help disguise my problem area. I was aware of that importance of wearing a postpartum girdle since I have worn a postpartum girdle. It is not late to wear a postpartum girdle after giving birth.
When it is the best timing to wear a postpartum girdle ?
When it is the best time to wear a postpartum girdle after a natural birth ?
1, The uterus becomes bigger and the abdomen is also getting loose during pregnancy. And the belly is getting protruding and abdominal muscle is also getting flabby during the natural labor.Therefore, it is the most effective to wear a postpartum girdle at first week after giving birth. it is best to start wearing it on the third day after natural delivery.However, the postpartum girdle should not be tied all day long. It should be untied when lying in bed or sitting to have a rest. It will affect the blood circulation, limiting the activities of the lumbar muscle, abdominal back and even make your recovery slow down if you wear a postpartum girdle all the day long.
After 7 days of labor, if the new mother needs to do strenuous activities or get back to work early,new mothers can also wear a postpartum girdlefor a short time.But you should let your waist and abdomen relax for a while after wearing it for an hour or two.
It is the most effective to wear a postpartum girdle for half a year afternatural delivery, So it is never late to wear a postpartum girdle. After delivery, the skin and abdominal muscle for postpartum mothers is so flabby and lumbar burden also aggravates under the action of gravity, internal organs are so easy to be dropped . So wearing a postpartum girdle not only can prevent the splanchnic prolapse, but also can promote uterine contraction and pelvic return, help the body function recovery slowly.And the fat is moving within 6 months after giving birth, it is the best time to reshape the body shape. It is most effective to wear a postpartum girdle at first 6 months after giving birth.
How about Cesarean section ? Is it so late to wear a postpartum girdle ?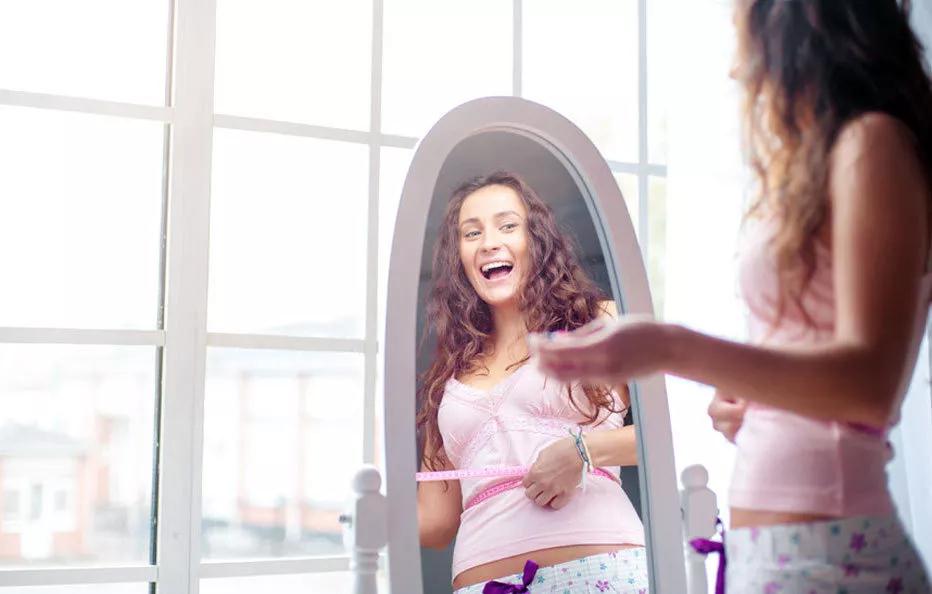 1, How long can we wear a postpartum girdle t after cesarean section ? Generally speaking, women lie on bed and have no other special conditions after C-Section at this time, the doctor s will not allow new mothers to wear a postpartum girdle . But when new mothers would like to be up and about the next day , you can use the postpartum girdle this time. It is important to note that before getting out of bed for the first time, it is necessary to use a belt around your abdomen to avoid moving around and tearing at the wound.
Generally speaking, doctors will encourage women to start using the belt on the first day after giving birth. They hope that new mothers can cough out the spittoon as soon as possible and get out of bed to move around..And the use of the abdominal belt postpartum girdle after C-section will help a certain degree of pain disappear and relief. It is not too late to wear a postpartum girdle.
Here are some tips for you how to choose the best and suitable postpartum compression garments for yourself if you're thinking about doing the same.
How to Choose a top postpartum girdle hip compression: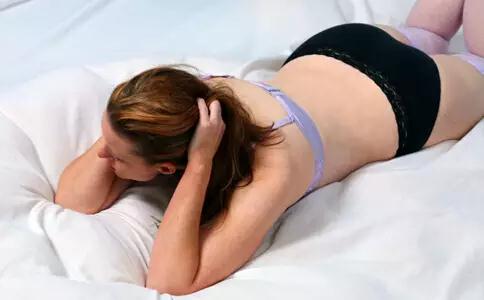 Choosing a postpartum corset is a crucial decision as you need to give proper support the abdomen. Any mistake in making a choice can affect the healing process. Usually, an abdominal binder is meant to be quite tight though no so tight to make it difficult to sit or breathe.
There are various brands that provide postpartum corset or belly wrap. Therefore, it shouldn't be as difficult to choose. However, when making a selection, there are some certain aspects to keep in good consideration. Read on for more information.
Quality and Effectiveness
This is the most important consideration when you choose a belly wrap. It is not necessary that what works well for others also works well for you. So please make sure to do some enough research work before making a final decision. It is wise to read online reviews for different brands posted by other mothers and decide which brand is best and suitable for you. Go for a product that meets your requirements and fits in your budget.
Wear-ability and Invisibility
Generally a postpartum support belt after c section is worn under the clothes. Therefore, make sure that you go for a brand/product that hides discreetly under the garments. Yet another consideration is the wear-ability. Make sure that the chosen product is easy to wear and take off. There are many belly wraps that tend to slip down on moving about with the daily routine.
Comfort
Because you have to wear the belly wrap all through the day, it is important to keep comfort in mind. Make it a point to choose a brand and product that would not make you break out in an itch or cut into your skin on wearing.
Types of Postpartum Corsets to Choose From
It is not necessary for one type of yoyo post pregnancy girdle to suit everyone's body type and requirements. There are various different types of girdles that can be considered to make a choice from. The most common ones as below:
Corset Style Girdle
The corset style girdle features a boning or snap enclosure and is made using medical grade materials. This type of girdle provides maximum support required or recovery after childbirth.
Zipper Style Girdle
This type of girdle features a zipper that is either on the front or on the side. Front zipper type is easier to wear and remove, specifically in case of a C-section.
Wrap Style Girdle
This type of girdle features a frontal wrap that wraps around the midsection and fastens at the back.
Pull-up Style Girdle
The pull up style girdle is quite handy and provides support just like underwear with high waist. If you want to go for this type of girdle, you might be asked to wait for two weeks post delivery and ask your doctor's advice before wearing it. However, this type of girdle is not ideal to use after a C-section as it might interfere with the abdominal recovery.
In fact, most mothers out there are seen complaining about back pain while lifting and carrying their baby. Helping one get rid of the back pain is a huge bonus over here. Besides this, product manufacturers claim that postpartum girdle helps our internal organs get back in proper place. However, the prime benefit associated with this product is regaining the slim structure. It's also believed that postpartum girdle compresses our uterus, thereby helping us get back in shape quicker than our expectations. Postpartum girdle also aids in the recovery process after a C section surgery.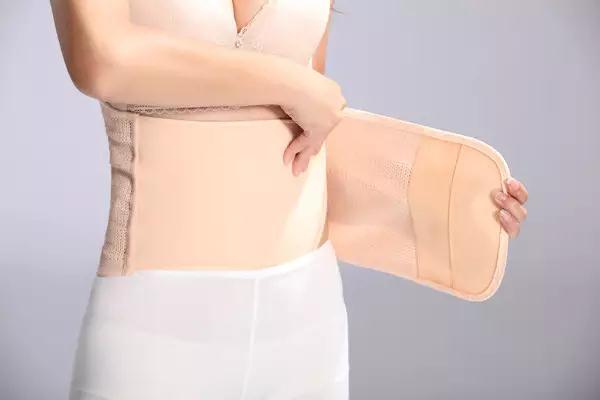 Is it too late to wear a postpartum girdle ? And how to choose a postpartum girdle?
Now we could clearly know that it is never late .
And How to Choose the stomach bands for after pregnancy?
More details will help you.
Please visit http://www.simaslim.com/ to know more about postpartum girdles.
Recommend Postpartum Girdle