Why need to wear Postpartum Girdle?
As we all know, most women clearly would be aware that having a baby would change their gracious figure into a flabby structure. Even some mothers after delivery would slip into deep depression. This harsh reality can be a surprising experience for those who are very care about their image. However, the feeling of motherhood overcomes the image consciousness image.
It is said that there are lots of women who believe that they won't be able to get back in shape after pregnancy ever again. While the fitness or beauty industry is full of interesting products in the market marketed by celebrity, most people have realized that majority of the promotional campaigns concerns exaggerated advertises and false testimonials. I believe that many women want to know how to get back in shape after pregnancy.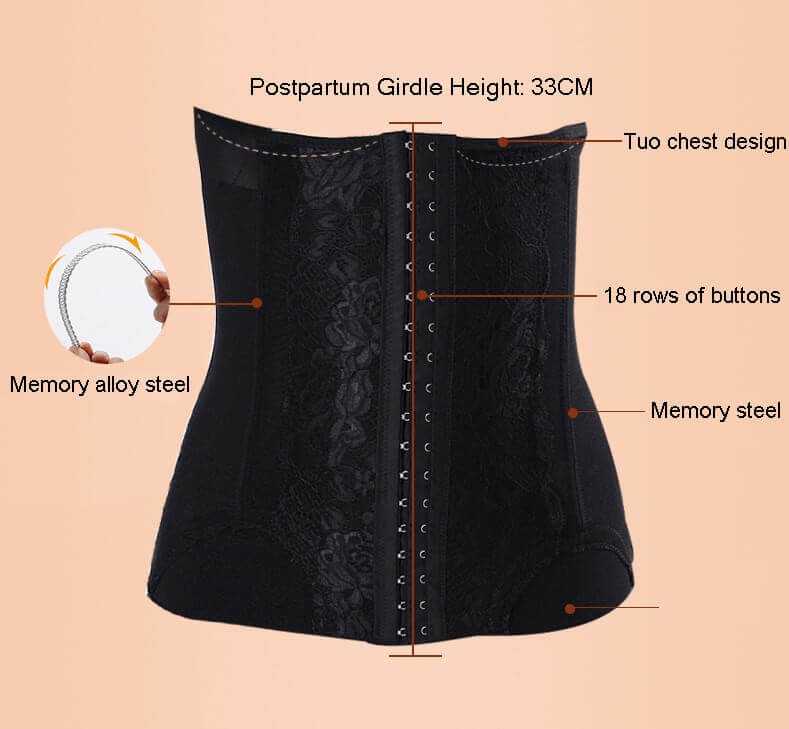 Therefore, more and more women after pregnancy would like to know what the effective and safe methods could support recovery in prenatal state. You could try the post pregnancy girdle also called postpartum girdle if you never try it before. Do you know what a post pregnancy or postpartum girdle is? How could it help you get back in shape after pregnancy? Please check specific statement as below.
A post pregnancy girdle is a garment that a woman wears snugly around her torso after childbirth .They should fit quite tightly around the midsection to maximize the benefits. The tightness of the garment improves posture while supporting in a faster recovery after the baby is born. Postpartum girdles are sometimes associated with the controversial binders or corsets that women wore in the early 19th century. These extreme methods still exist, however they are very different from modern yoyo women postpartum girdles. Corsets are extremely restrictive and uncomfortable. Modern girdles are designed specifically for childbirth recovery. They have evolved into comfortable, safe and easy- to-wear garments.
A postpartum girdle helps the tummy and uterus to shrink back to their original size, or even smaller. Some postpartum girdles are especially made for butt-lifting and to shrinking your hips too. For cesarean section mothers, the best belly binder after c section or the corset can hold the incision intact so that they do not come apart. The firm support can offer you many physical postpartum shapewear benefits.
The benefits of postpartum girdles are valued in cultures all over the world. Multiple generations consider postpartum girdles an exceptional form of support for women recovering from both natural and C-section childbirth.
A postpartum girdle supports and compresses the abdominal and lumbar regions when worn correctly. This results in reduced uterus swelling and improved posture. It also results in a significant reduction in back pain and a faster recovery.
Postpartum girdles allow for a safer and speedier postpartum recovery. They could also help women fit into their pre-pregnancy clothes more comfortably. They're able to do this much sooner than if they went through postpartum recovery without a girdle.
So please do not worry you will suffer from harsh reality after pregnancy.
How to Help You Get Back in Shape after Pregnancy with Postpartum Girdle? More details will help you.
Please visit http://www.simaslim.com/ to know more about postpartum girdles.