I believe every woman desires to be beautiful. It is her nature and lifestyle. More and more modern women get used to wearing the postpartum belly wraps after giving birth. Even some think that if postpartum belly wraps can make you lose weight because they really want to get back into shape like prenatal state.
It's recommended that you start wearing your girdle right after giving birth for the maximum benefit. If you had a c-section birth or other complications you might have nurses checking on you often which might make it a pain, though. You should wear it as often as possible, too. If you get one like the Mother Tucker, it should be so comfortable that you'll feel better with it on than without, so it's not so hard.
Some of you might think this is a funny question, but actually a girdle can make you physically lose weight from your abdominal area. Whether it's called an abdominal binder, a belly binder, a belly wrap, a belly band, or postpartum belly wraps, shapewear , corset, full body girdles all these devices essentially do the same thing: bring you relief from your post-pregnancy flab while helping you lose more weight and straighten your posture.
Obviously, during pregnancy, your stomach expands and you gain weight. But once baby is safe and sound in your arms, and out of your belly, that extra skin and weight can be a real eyesore, not to mention being uncomfortable to walk around in. Postpartum girdles, belly wraps or corsets will help "suck in" that flab and extra weight so you can look slimmer and feel more comfortable.
Here's the science behind how postpartum belly wraps help you recover your pre-pregnancy body quickly: pregnancy leaves you with a protruding tummy full of water and excess air. Both water and air are important cushioning and nutritional elements that keep your baby healthy and safe while it's in the womb; your cells expand during pregnancy to accommodate all these extra resources. After giving birth, your cells slowly start to shrink and compress again.
Postpartum belly wraps will allow you to constantly compress those cells, helping them to contract to their normal shape and make you slimmer .Postpartum belly wraps can also improve circulation and reduce swelling, as well as helping you sweat out excess water weight and fluids.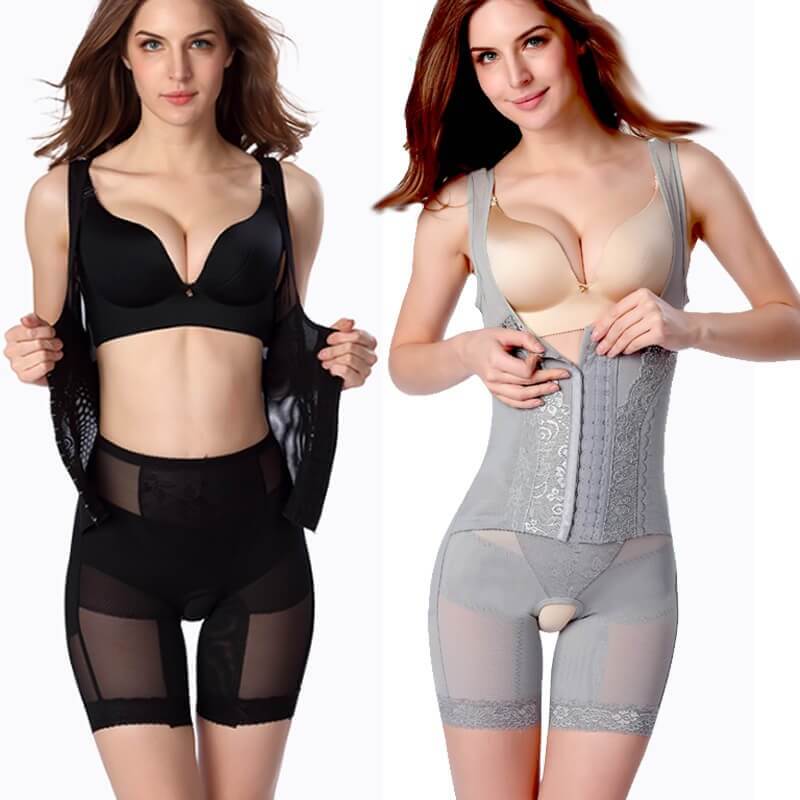 Postpartum belly wraps or binders can also help if you're recovering from a C-section , also known as separated ab muscles. Your abs are what give your tummy its shape, it can definitely make your road to a pre-pregnancy body much longer and tougher.
In a word, your success with a postpartum belly wrap may be completely subjective. But, in order to get the most out of it, you need to make sure that you're buying a high-quality belly wrap that fits you properly. An ill-fitting postpartum belly wrap will not only work as well as a properly sized wrap, it will also be uncomfortable, and you probably won't enjoy wearing it enough to stick to the regime of having it on every day. When you use properly, a postpartum belly wrap is a great addition to your post-pregnancy diet and workout routine and support you to lose weight.
Shop best postpartum belly band at yoyopostpartumgirdle