Honestly speaking, I believe many women including me would admire at those celebrities' slim figure after giving birth and wonder why they could recover so quickly from post-pregnant. Sometime perfect postpartum belt is very important.
How fast you get over childbirth?
Of course, varies enormously. An Australian study of 204 women found high levels of exhaustion, back pain, urinary incontinence, sexual problems and perinea pain at six to seven months after giving birth. These physical problems increased the risk of depression in new mothers.
You might be lucky but if you're struggling, it may be because you haven't fully healed yet. If you don't feel right, see your doctor – and don't feel you've failed some mythical maternity test. And it is believed that whether you delivered naturally or by C-section, your body can surprise you in all aspects of ways after giving birth. Wow! Ouch! OMG! But you'll feel much better and recovery faster with postpartum shapewear for c-section.
Firstly, I would like to introduce what postpartum care is.
The postpartum period refers to the first six weeks after childbirth. This is a good time, but it's also a period of adjustment and healing for new mothers. During these weeks, you'll bond with your baby and you'll have a post-delivery checkup with your doctor.
Adjusting to motherhood
Adjusting to everyday life after the birth of a baby has its challenges, especially if you're a new mother. Although it's important to care for your baby, you also have to take care of yourself.
Most new mothers don't return to work for at least the first six weeks after birth. This allows time to adapt and develop a new normal. Since a baby has to be fed and changed often, you may experience sleepless nights. It can be frustrating and tiresome. The good news is that you'll eventually fall into a routine. In the meantime, here's what you can do for an easier transition:
Get plenty of rest.Get as much sleep as possible to cope with tiredness and fatigue. Your baby may wake up every two to three hours for feeding. To make sure you're getting enough rest, sleep when your baby sleeps.
Seek help.Don't hesitate to accept help from family and friends during the postpartum period, as well as after this period. Your body needs to heal, and practical help around the home can help you get much-needed rest. Friends or family can prepare meals, run errands, or help care for other children in the home.
Eat healthy meals.Maintain a healthy diet to promote healing. Increase your intake of whole grains, vegetables, fruits, and protein. You should also increase your fluid intake, especially if you are breast-feeding.
Exercise.Your doctor will let you know when it's OK to exercise. The activity should not be strenuous. Try taking a walk near your house. The change of scenery is refreshing and can increase your energy level.
Along with emotional changes, you'll experience body changes after giving birth, such as weight gain. Weight loss doesn't happen overnight, so be patient. Once your doctor says it's OK to exercise, begin with moderate activity a few minutes a day and gradually increase the length and intensity of your workouts. Go for a walk, swim, or join an aerobics class.
Losing weight also involves eating healthy, balanced meals that include fruits, vegetables, and whole grains. Every new mother loses weight at a different pace, so don't compare your weight loss efforts to others. Breast-feeding can help you return to your pre-pregnancy weight faster because it increases your daily calorie burn.
Talk to your doctor if you have questions or concerns about changes to your body during the postpartum period. Moreover, we find a good way to support our body recover quickly post-pregnant if we could keep using the best post pregnancy girdle no matter natural delivery or C-section.
Many new mothers have tried this method. You could try it if you want to support you to get good postpartum recover so quickly. YoYo girdle will prevent uncomfortable movement of your skin in the midsection area. Skin movement will not only make you feel uncomfortable but also cause stretch marks and damage the skin's elastic property. Therefore, preventing movement of the loose skin will aid speedy recovery and promote an attractive post-baby bump midsection.
Meanwhile, the abdomen is deflated after childbirth, and it takes a long time for the muscles to contract and the skin to regain its flexible nature. The YoYo corest will help in holding these muscles and skin in the right position, thereby promoting better posture.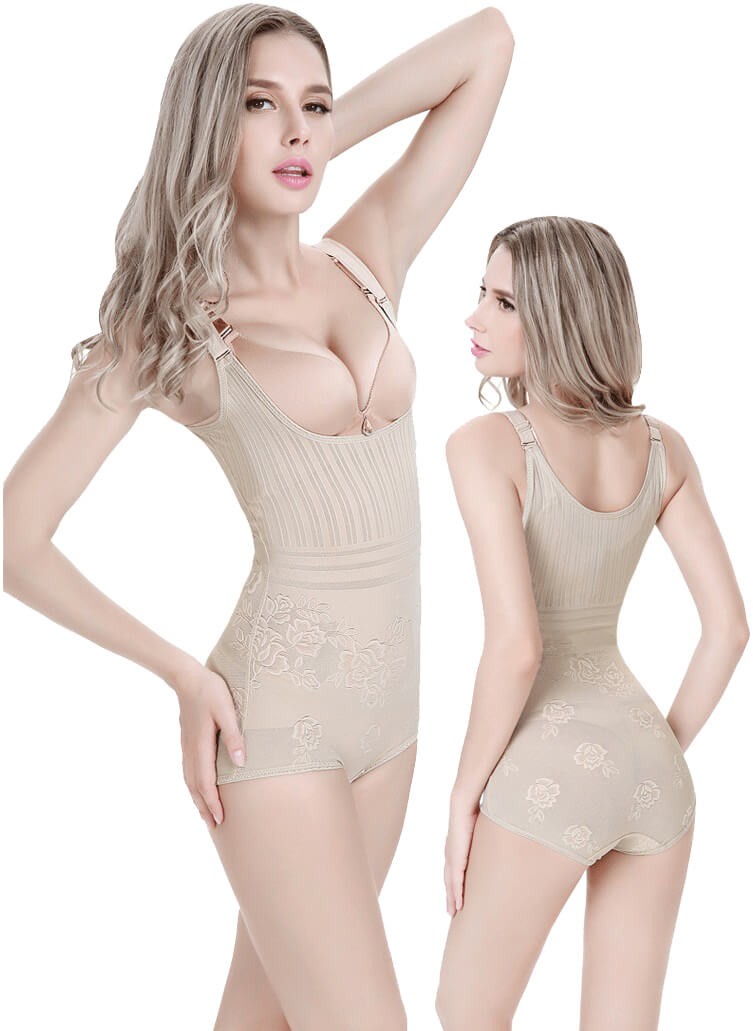 While postpartum girdle is found to be very beneficial for new mothers in more than one ways, it can't serve as a perfect replacement for proper diet and exercise. You had better incorporate moderate exercise movements and proper diet in your daily routine after consulting the physician. This will help you get back in shape in no time as postpartum girdle will facilitate the whole process. Postpartum girdle works not only for first timers, but also for those moms who are experiencing their second, third or so forth pregnancy.
More effective information will help you.