The Importance of Postpartum Girdle:
With the fast social development, more and more females pay more attention their appearance and figure. But those females always suffer from getting out of shape after giving birth. The doctor advised every mom Need to wear a postpartum girdle after giving birth.
Many women have a nice physique and are always proud of it. But their pregnancy has changed it all, making them feel so bad that some almost slipped into postpartum depression because they mostly are going to get flabby and out of shape after pregnancy. One thing that could save their and bring back to normal good figure was a girdle. One great thing also to say is: it makes you feel better and more confident and not hurt you. Therefore, the postpartum girdle will play a very important role in our daily life.
Postpartum girdle, also known as post pregnancy shapewear, compresses your abdomen, backside, and hips, giving you a shapely look. These amazing body shapers perform wonders.
But does a girdle really help? What are its benefits, and which one suits you the best? YoYo special girdle answers all these questions about post pregnancy body shaper, and lists the best rated girdles online,so wear a postpartum girdle after giving birth is very important.
Best Rated Postpartum Girdles: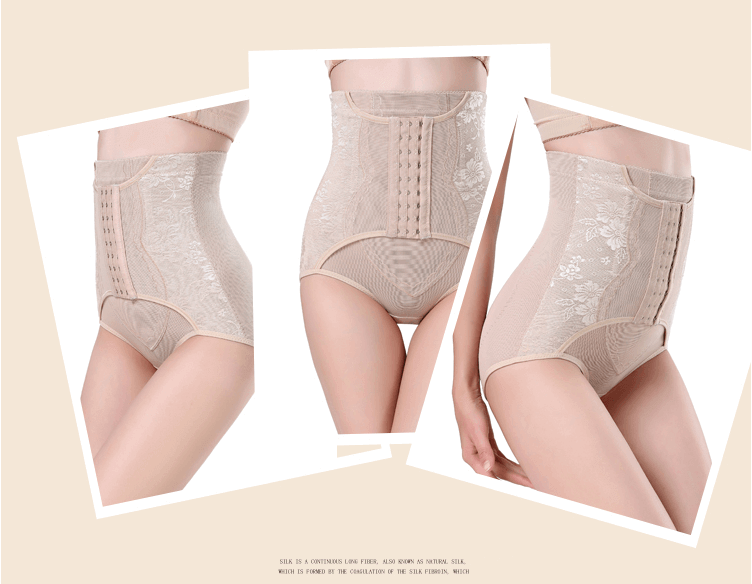 Breathable Full body Girdle (Best Girdle After C-Section);
Belly Binder;
Slimming Braless Body Shaper;
Yoyo Perfect Waist' Firm Compression Waist Trainer;
Underwear;
3-in-1 Postpartum Support Girdle – Belt Shapewear Waist Belts;
Does Wearing Postpartum Body Shapers After Pregnancy Help?
A postpartum girdle helps the tummy and uterus to shrink back to their original size, or even smaller. Some girdles are made to shrink your hips too. For cesarean section moms, the corset can hold the incision intact so that they do not come apart. The firm support can offer you many physical benefits. Exactly right, one great thing to say is: it makes you feel better and more confident and not hurt you
The Postpartum Girdle Buying Checklist:
Before buying the post pregnancy shapewear especially after C-section, you may have to consider a few things, including:
Effectiveness:Does it offer support? Does it give the right compression? Does it help relieve back pain? Does it straighten your back? Will it work both types of birthing – vaginal or cesarean?
Durability:How is the material quality? Does it stay in shape even after extended use, and can it provide a tight snug?
Comfort:Does it slip and loosen with use? Does it harm your skin? Does it bunch up or roll down? Can you carry out other activities when wearing it?
Wearability:Can it be used all day long? Can it be worn under clothes?
Material:Is it made of latex, cotton, nylon and is it breathable? Does it cause any irritation or allergy? Is it doctor-recommended or medical-graded?
Price:Can you afford it?
Features:
High-quality, medical-grade and doctor-recommended abdominal panel.
Available in different styles.
Contains a hook and eye closure in the front, and zipper to the side.
Supports and tightens the abdomen, and allows speedy recovery.
Invisible when worn under the clothes.
Does not slip, bundle up or roll down.
Material: mostly made of pure cotton and nylon, both comfortable and breathable.
It is very necessary to choose the suitable daily postpartum girdle for you after childbirth especially C-section. Postpartum girdle supports your body back to prenatal shape.
For more details, please visit http://www.simaslim.com/ to learn more about postpartum girdles and to see if wearing a postpartum girdle after childbirth is right for you. We provide women with maternity essentials that will help through all of the stages of pregnancy and recovery. Our product line includes various styles those have different functions and compression shape wear to prenatal support and nursing garments, if you want to view more at post-baby girdle.