Customers Who Viewed This Item Also Viewed
Description

Details

Name:

Wearing Belt After C Section Delivery

SKU:

DBT190882

Color:

Nude,Black

For people:

natural labour,Cesarean section,Pregnant women,Need to thin people.

Material:

Cotton

Pants length:

three pants

Style:

sexy

Waist type:

high waist

Fabric:

mesh yarn

pattern:

plain

Clothing style:

embroidery

Size Chart

| | | |
| --- | --- | --- |
| | Weight | Waistline |
| M | 40-50KG | 63-67CM |
| L | 50-60KG | 67-77CM |
| XL | 60-70KG | 77-83CM |
| XXL | 70-80KG | 83-90CM |

Note: The data of the size chart is manual measurement, because there are elastic factors in the material, manual measurement will exist 1-2CM deviation.

Simaslim girdle shows fashion collections of current Fashion wearing belt after c section delivery . You could also find more popular postpartum belts, as there always a huge selection for all abdominal belt after delivery items. Sincerely hope all our customers enjoy shopping our new arrival girdle for stomach with good quality and latest fashion styles.
wearing belt after c section delivery Reviews
the item looks great. I can't wait to dress it on
By
xxxxxin

what my size was pre pregnancy and I feel like it is perfect
By
Jessie Allen

Ordered a size large which is what my size was pre pregnancy and I feel like it is perfect. I know some others say it ran small, but I feel like ordering a size up would have been too big. Like how it lifts my mom pooch off my c section incision. | Tag:
slimming belt after pregnancy
By
Aryna

It has good support and comfortable to wear
By
O.M.

I was in between size large and extra large, So I ordered extra large and it fits perfectly. It has good support and comfortable to wear.I like this wearing belt after c section delivery | Tag:
wearing girdle after c section
By
Michelle

Best girdle I've ever spent!
By
Nyxon

I was nervous after buying it due to several comments about the fit but it has fit perfect since I got it. I am not tiny | Tag:
5 months postpartum girdle
By
julipulon

Not what I had in mind! In the future I'd purchase one that does not come in three pieces. It feels incredibly bulky and it is too obvious to wear underneath your clothes. I guess you get what you pay for. I believe this was around $20-$30 cant remember but apparently the really nice ones are closer to $100. | Tag:
homemade postpartum belly wrap
Weak support to stay in position...folds over each other
By
Alyssa Jade

By
Eviekon

By
Kenya olimanon

By
LadyA-Georgiaon

Love it! After wearing this for two days I could visibly see a huge difference which continues to improve every day I wear it!So great for this wearing belt after c section delivery | Tag:
post pregnancy belt to reduce tummy
By
Megon

It is exactly what I was looking for if only it fit. I got the plus size and it is way too small even when I followed the measurements. | Tag:
postpartum support belt australia
GREAT PRODUCT! EASY TO USE!!!
By
y2thedon

My doctor recommended I wear a girdle after my c section to ...
By
Erkacotion

Too small and more uncomfortable than expected
By
Armando P.on

By
Ricardoon

I really like this item its adjustable and goes as far up or as far down to hold and compress the area that needs to be retrained after and during pregnancy. not only that they are 3 separate pieces and can use it where needed most. Great item. |
Comfortable but fits large.
By
NaMiraon

iIreally love this 3 in 1 postpartum support-recovery i always used this everyday for my support of my job im working a very physical job like lifting,bending,and a lot of walking.Since i have a C-section surgery this support help me a lot comparing without it i always hurt my back,and my cut, i am so glad i bought these support for myself i feel better now and comfortable at my work. these 3 in 2 postpartum is very reasonable to buy for their price and very good quality.I the best wearing belt after c section delivery |
is because the lower part lands right on the c section which makes it pretty uncomfortable in some movements
By
T.Pendletonon

Good item |
By
Melissa Cummingson

It gets stretched out easily |
I don't ever like to purchase things online
By
Kathy Ortizon

My wife purchased this after having her second c-section and it has really helped with her recovery. The breathable material helps keep you cool, especially in a hot texas summer. She is 3 weeks post ba |
You may also like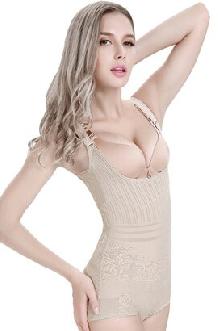 $59.00