Customers Who Viewed This Item Also Viewed
Description

Details

Name:

Post Maternity Waist Belt

SKU:

AZY18993

Color:

Black,Nude

For people:

natural labour,Cesarean section,Shapewear,Need to thin people.

Gender:

Female

Waist type:

shapwear

Fabric:

cotton fabric

Style:

Sexy

Size Chart

| | |
| --- | --- |
| | Weight |
| XS | 45-52KG |
| S | 53-60KG |
| M | 61-70KG |
| L | 71-82KG |
| XL | 83-95KG |
| XXL | 96-105KG |

Note: The data of the size chart is manual measurement, because there are elastic factors in the material, manual measurement will exist 1-2CM deviation.
post maternity waist belt Reviews
Good for postpartum women
By
Jingyi

Good for purchase with the price and quality. I like it made from breathable and stretchy fabric. And it's better than others which is easy to wear and take off. Must buy one for postpartum woman. | Tag:
wrapping stomach after giving birth
Pretty good quality for the price
By
Becky W.

By
Rebekkah Poston

If you follow the sizing guide it fits correctly. I already need to go down a size though so this may not be the best purchase if you want to wear it several months and don't want to buy multiple sizes. Also the item does not come with any directions so you are on your own figuring out how to put it on. You can see it under tight clothing but works well to make your tummy look flat. I have a long torso and would like the item to be longer and cover more of my torso. The item does cover as much of my torso as is shown in the picture so I guess it's supposed to fit that way. | Tag:
postpartum pelvic support belt
It has good support and comfortable to wear
By
O.M.

I was in between size large and extra large, So I ordered extra large and it fits perfectly. It has good support and comfortable to wear.I like this post maternity waist belt | Tag:
postpartum belly wrap for plus size
I was so happy with this purchase.
By
Rose

I am beyond satisfied with it. From my pre pregnancy weight, with only wearing it a few times, I've lost almost 20 lbs! The only thing I don't like is the metal stick like things on both sides, that I'm assuming keep the girdle from rolling down. | Tag:
postpartum belly wrap plus size
By
Daphyon

This is not sized right AT ALL! Disappointing, too, since I can no longer return it. I bought it in preparation for the post pregnancy recovery of my little one.After I gave birth to her, I tried it out but there was no way it was going to fit. Now I am stuck with it. | Tag:
hipslimmer post pregnancy compression corset for your hip
Great materials seems sturdy thus far.
By
Lexi J.on

By
christy priceon

This product worked fabulously.....for exactly one week to the day. After a week the velcro would no longer hold and it popped open with every move I made. :( Very disappointed in the longevity of the product. Something that is needed for 6 to 8 weeks should be built to last at LEAST half that time, you would think. Purchasing a new one for $12.99 a week seems like quite a scam to me! | Tag:
post pregnancy hip corset
Great for postpartum c section
By
Ellisconnieson

I think this is a good one to try
By
Joanneon

Very disappointed in the longevity of the product
By
Sara Cookon

By
Daniel Romanon

This isn't quite what I was looking for. It seemed too noticeable under my clothes. It also wasn't very comfortable. | Tag:
post pregnancy belly wrap india
Ripped at the seams when I got it
By
Claireon

Great Buy at a Great price
By
Loven_beautyon

It's great because it covers all your tummy and lower abd too but it's sooo uncomfortable to use I cannot wear it if I'm going to do anything l. I've used it when I go for walks and it feels great. | Tag:
destination maternity postpartum support belt
I was very pleased! Very versatile with your slowly slimming down tummy
By
JessicaS813on

Product is very bulky and has three parts. Cannot wear under clothes because it shows. Not worth it for me. | Tag:
postpartum belly belt online
I used it twice I think and stretch marks aside my stomach ended up fine without it
By
JJon

Perfect. Helped me with posture & helped with post partum shake back. but don't expect this to be invisible under clothes but I ordered a sleek one as well |
A little small but works great
By
Tammyon

Good but weak support to stay in position. It rolls over and makes it uncomfortable. You also have to wear a shirt underneath to prevent scaring.I the best post maternity waist belt |
Fabric is great and sturdy
By
ilzeon

All is all, it's tight to keep your "stuff" in. but you'll have to wear loose clothing because it shows the band when you wear tight clothes. I think this is more for waist clincher than a belly band. but i think this is one of the better belly bands out there to help you tighten the belly. I've tried other ones, they're just too soft to keep my belly in. I have a really bad diastasis recti and this keeps it "in" temporarily. This is stiff enough with boning on the back and mesh at the back to make it breathable. Wore it in mid 70's weather still managable. One thing i wish that this is longer and covers more area of my torso so there's not "extra" skin hanging like a muffin top. I'm usually size xs and s, ordered small, it's good. |
So far I like it due to the easy adjustment of tightness to ...
By
Cathy Chenon

This was recommended |
Great support & happy with the product so far
By
laclauon

Love it!! |
You may also like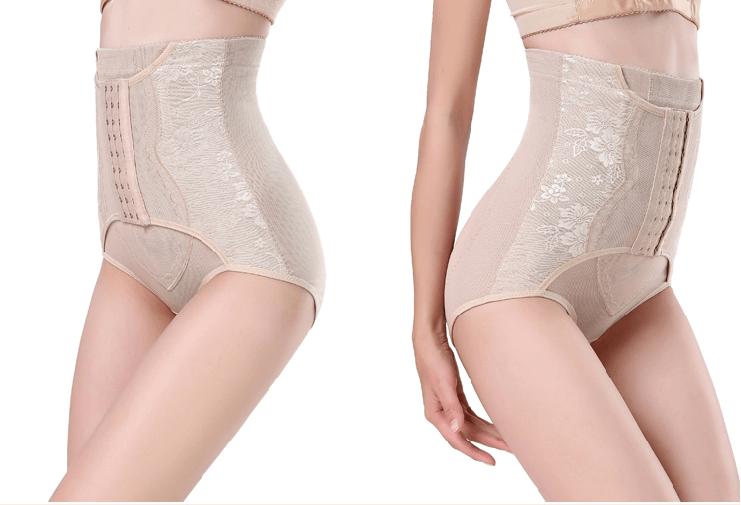 $49.00