Customers Who Viewed This Item Also Viewed
Description

Details

Name:

Belly Wrap To Lose Weight After Pregnancy

SKU:

SFT190923

Color:

Black,Nude

For people:

natural labour,Cesarean section,Pregnant women,Need to thin people.

Material composition:

Polyamide fiber (nylon) 85% Polyurethane elastic fiber (spandex) 15%

Sleeve:

Sleeveless

Style:

Luxury

Pants length:

angle pants

Material:

Polyamide

Fabric:

composite fabric

pattern:

plain

Clothing style:

lace

Season:

Four Seasons

Size Chart

| | | |
| --- | --- | --- |
| | Waistline | Weight |
| M | 62-68CM | 43-50KG |
| L | 69-76CM | 50-57KG |
| XL | 76-82CM | 57-65KG |
| XXL | 82-90CM | 65-72KG |
| XXXL | 90-100CM | 72-80KG |

Note: The data of the size chart is manual measurement, because there are elastic factors in the material, manual measurement will exist 1-2CM deviation.

Simaslim girdle shows fashion collections of current Fashion belly wrap to lose weight after pregnancy . You could also find more popular postpartum belts, as there always a huge selection for all abdominal belt after delivery items. Sincerely hope all our customers enjoy shopping our new arrival girdle for stomach with good quality and latest fashion styles.
belly wrap to lose weight after pregnancy Reviews
By
Rafaela

By
Tonya

The first postpartum girdle I ordered was way too small and was very uncomfortable after having bladder/abdominal surgery but then I received a bigger size and what a difference! It really helps hold in the tummy and it feels much better! | Tag:
compression band for stomach
By
jammajecha

starsFits great, helps with posture
By
TheresaW

Fits great, helps with posture. Holds I'm my tummy and helps me remember to hold my core steady while I work out. Not so fun when sitting down or nursing though.I like this belly wrap to lose weight after pregnancy | Tag:
can you wear a postpartum belt after ac section
By
Michelle

it's fits very good and works great the only thing why I don't ...
By
Heatheron

By
Eugeneon

By
Gandaliciouson

By
spbon

I like the product although 2 of the 3 piece set is too large to fit as snug as I would prefer thus I must wear them in a different order than shown for the set to work for my size frame. I think the double velcro strip is excellent and would have liked it being on all 3 pieces. Overall I am pleased with my order although I would not suggest this to anyone smaller than my build. | Tag:
post pregnancy corset canada
Great for a tummy trimmer
By
LLon

sizing for pregnancy not postpartum
By
Cecilia Maldonadoon

This was great after my C-section. I wish it would have stayed lower because my incision is low, between my legs, but it is nearly impossible to get something to stay put when you move your legs, sit, etc. I HIGHLY recommend this to anyone getting a C-section.So great for this belly wrap to lose weight after pregnancy | Tag:
post pregnancy shapewear reviews
By
julipulon

Not what I had in mind! In the future I'd purchase one that does not come in three pieces. It feels incredibly bulky and it is too obvious to wear underneath your clothes. I guess you get what you pay for. I believe this was around $20-$30 cant remember but apparently the really nice ones are closer to $100. | Tag:
abdominal belt after delivery in bangalore
Always wanted something like this. I tried as soon as I received
By
Sarahon

Great product especially for the price & fast delivery! Product was packaged so professionally from the manufacturer (provided even a shopping bag inside). This product fits me perfectly (I'm a size 2 but gained 35lbs during pregnancy). It came with directions on how to wear :) it has many pieces but that's the purpose to cover all areas of your mid section. Material is nice and soft but still enough stiffness to stick everything and keep in place. Would recommend but I don't think it would fit larger women (ex. plus size), thx! | Tag:
belly binding 6 weeks postpartum
By
A.Hansonon

You can wrap this really tightly around your belly, which can feel nice in so far as feeling less jiggly while your muscles tighten. I found that overtime, above or below where the velcro attaches, it became looser and didn't hold as well, but I had the same problem with the Shrinx one too. | Tag:
postpartum belly recovery belt
Great for cheaper price, and helpful for c-section recovery
By
Emily Pettiton

Amazing product! Great quality and worth the price!
By
SaraBon

Great product! Very satisfied. Does what it's supposed to!! |
ended up buy a $12 one at Walmart that worked better, and covered my whole belly
By
J and

A necessary set for postpartum recoveryI the best belly wrap to lose weight after pregnancy |
By
Severson Houseon

Great in theory but ripped when I got it! |
By
phoenixphoenix602on

I am a mommy of two. I wish I had this with me at the hospital with both my kids. |
By
SugarBunny28on

I like it it's comfy and supportive but I wish it was longer for my torso. |
Disappointed. Paid extra for fast shipping I was looking ...
By
Olga Z.on

I attribute my quick postpartum shrinking to this product! |
You may also like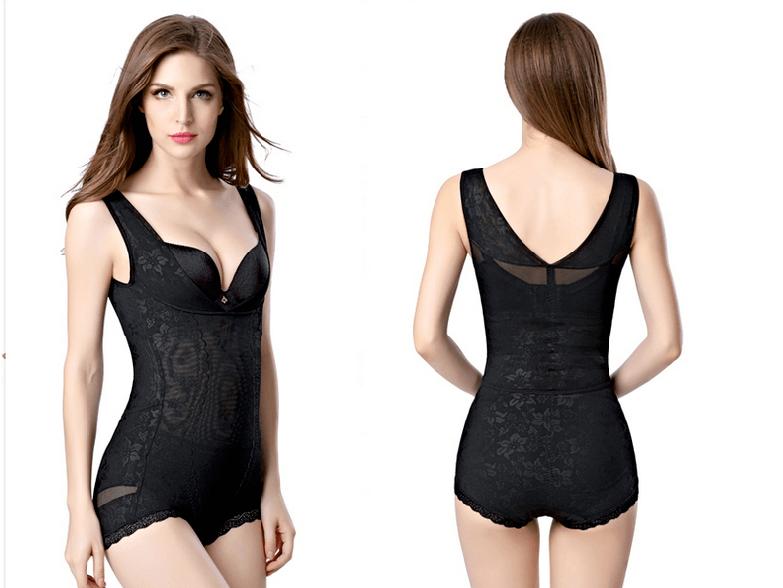 $59.00