Customers Who Viewed This Item Also Viewed
Description

Details

Name:

3 Piece Postpartum Girdle

SKU:

MYD189923

Color:

Black, Nude

For people:

natural labour,Cesarean section,Pregnant women,Need to thin people.

Material:

Polyamide

Material Composition:

Polyamide fiber (nylon) 83.7% Polyurethane elastic fiber (spandex) 16.3%

Style:

Hook type

pattern:

plain

season:

Four Seasons General

Elastic index:

high elasticity

Softness Index:

Very good

Breathability index:

very breathable

Size Chart

| | | |
| --- | --- | --- |
| | Waistline | Weight |
| M | 60-70CM | 40-55KG |
| L | 70-80CM | 55-65KG |
| XL | 80-90CM | 65-75KG |
| XXL | 90-100CM | 75-85KG |
| XXXL | 100-110CM | 85-95KG |

Note: The data of the size chart is manual measurement, because there are elastic factors in the material, manual measurement will exist 1-2CM deviation.

Simaslim girdle shows fashion collections of current Fashion 3 piece postpartum girdle . You could also find more popular postpartum belts, as there always a huge selection for all abdominal belt after delivery items. Sincerely hope all our customers enjoy shopping our new arrival girdle for stomach with good quality and latest fashion styles.
3 piece postpartum girdle Reviews
It feels good quality. My friend is due to have a ...
By
Cici

Arrived fast. It feels good quality. My friend is due to have a baby next month. Hope this can do work for her waist. I will come back to give feedback after she wears this. | Tag:
best girdle for after pregnancy
By
Jasper

It is so nice.And it is a little bit tight.But it need tight.I feel very flexible when I wear it.Good and love.Fit as expected. | Tag:
post pregnancy tummy band
I believe every new mum needs a postpartum girdle corset ...
By
h1985yy

I believe every new mum needs a postpartum girdle corset recovery belly band wrap belt, this item can stay close to my waist and will not cause me to breathe poorly, I hope my waist will return to the prenatal condition. | Tag:
c section compression band
starsordered a small and fits great. Live that it stays on and doesn't keep ...
By
eleonora

I wear a size 3 in pants, ordered a small and fits great. Live that it stays on and doesn't keep falling offI like this 3 piece postpartum girdle | Tag:
stomach wrap after c section
I only used this for about a week before i ...
By
Ryan D.

I only used this for about a week before i got tired of it. I understand the process of wearing a corset and such, but it was too uncomfortable for me to wear. It was very, very tight. I got some extenders from the company, and that helped a lot. But, that still wasnt really enough to get me to wear it enough to see the results. | Tag:
postpartum belt online
Great product that actually does what it claims!!
By
sl83on

I like. Comfortable. I bought a size medium and wish I had gone smaller, I'm more medium-large with most things. It has gapping from the largeness. I had a tummy tuck still like wearing binders for extra support. | Tag:
stomach compression garment
It is adjustable and I love that it helps me with sitting straight
By
T.Martinon

The hip band was too small for my hips but the first two parts fut fine and did the job
By
bschipperon

BUT I haven't had the baby yet ;) we shall see if these bands are what they are cracked up to be. But it's a quality product, especially compared to more costly bands. And I like that it's 3 different, depending on need or stage of postpartum.
By
Triinon

but sometimes when I sit the Velcro pops off and I have to lift my shirt to redo the belt- not practical. There are 3 pieces but if you use all 3, it's very bulky and obvious. The one piece that is large and flat I recommend that you wear backwards and Velcro it at your lower back. This way your entire abdomen is cinched in. The skinny belt, wear under the bra line as normal. The one large bulky belt can be used to sleep (I take this off to shower and sleep. If you can tolerate sleeping in it, it's better for you). I will continue to use this while in the house and use my "mother tucker" shirt when I have to run errands. I recommend belly binding as a way to help your waist return to normal quicker but I can't recommend this belt because the major flaw is keeping it shut. I intend to bind for 4-6 weeks.
By
Tab

Good in theory. But it doesn't stay put all day. It did work well in the first few weeks after birth. But the longer I wore it through out the day the worse it fit. So for the price it was fine. | Tag:
purpose of abdominal binder after c section
Great Buy at a Great price
By
Erin M.on

By
Chuck Bon

By
Tess Bohneon

I haven't used it really much as I tried and thought I would do it. The problem was too much stuff around that I felt so hot on it and was too itchy, it says to uses it over a top , I tried both ways and still feels so itchy, didn't get to used | Tag:
postpartum wrapping of belly
Abdominal binder not great for abdominal muscles
By
resoon

I really liked the support I got from it. I like how you can make it as tight as you want and it gets all of the right places. I just loved it, was my favorite girdle after giving birth! | Tag:
post pregnancy panty girdle
This was so uncomfortable! I couldn't stand to wear ...
By
Ayanna G.on

Great for after Cesarean surgery!
By
Emilyon

Did it do its job? Yes. Was it comfortable? No. Rolls up. Very bulky. Not discrete. |
By
JACKY LU

A little small but I can still use it and it give a lot of supportI the best 3 piece postpartum girdle |
By
Edwin Bonneyon

This felt really good to put on postpartum and felt like it would really help my tummy flatten and get back to normal. Unfortunately, the more you bend over and move around, the more it shifts and bends and loses the support it had at first. Within a few weeks it had lost most of it's shape and the velcro was fuzzy and not sticking as well. I had to take it off and on over and over again to go to the bathroom, if I was sitting down for more than a few minutes, etc. |
I'm currently still pregnant so I'm not 100% sure that it fits perfectly but it seems like it will be great
By
Jelon

Quality is excellent, packaging was professional. The sizing and fit was accurate. Would recommend this product. |
Best Support Garment Ever
By
resoon

High quality product. Comes in three separate pieces. |
Good product but buy 1-2 sizes up
By
ugochi chukwuon

I had a C-Section and put this on the very same night. I was able to walk around 8 hours afterwards! I had tremendous back and abdominal support. I highly recommend this product. |
You may also like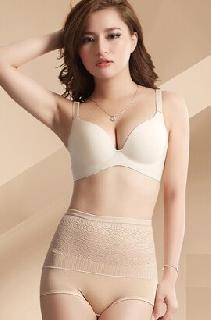 $45.00