Customers Who Viewed This Item Also Viewed
Description

Details

Name:

Post Pregnancy Panty Girdle

SKU:

MYD189923-1

Color:

Black, Nude

For people:

natural labour,Cesarean section,Pregnant women,Need to thin people.

Material:

Polyamide

Material Composition:

Polyamide fiber (nylon) 83.7% Polyurethane elastic fiber (spandex) 16.3%

Style:

Hook type

pattern:

plain

season:

Four Seasons General

Elastic index:

high elasticity

Softness Index:

Very good

Breathability index:

very breathable

Size Chart

| | | |
| --- | --- | --- |
| | Waistline | Weight |
| M | 60-70CM | 40-55KG |
| L | 70-80CM | 55-65KG |
| XL | 80-90CM | 65-75KG |
| XXL | 90-100CM | 75-85KG |
| XXXL | 100-110CM | 85-95KG |

Note: The data of the size chart is manual measurement, because there are elastic factors in the material, manual measurement will exist 1-2CM deviation.

We offer the largest selection with over 200+ different styles post pregnancy panty girdle,our postpartum belly band made of choice material, and we make postpartum corset over 299 years,we are the postpartum shapewear inventor and industry standard maker,choose Simaslim girdle,you will get the best quality,most comfortbale postpartum belly wrap.
post pregnancy panty girdle Reviews
Comfortable and fits just right
By
Summer

Fits perfectly. Not too hot. Very soft and comfortable. I washed it first after I received it. Didn't shrink nor stretched out. I like it so far! | Tag:
post pregnancy belt after c section
material is very comfortable
By
Isela Meraz

Love:Very well made, material is very comfortable, the opening at the bottom made it so easy use.I had a c section and postpartum belt helped me soo much , I didnt feel at all like my guts were going to fall out,it felt like it held me in. | Tag:
best stomach wraps after pregnancy
It has a great support for the back and it helps the upper ...
By
Pianokobe

I bought this for my sister as a gift that she feels this wrap helps her speed up recovering the postpartum bell. It has a great support for the back and it helps the upper body to be straight up, so correct the posture while bending forward. | Tag:
best waist cincher after pregnancy
Wonderful, needed structure and support after my third baby!!
By
Lauren Sax

I ordered this girdle shortly after the birth of my third child and it was EXACTLY what I needed!! Provided a smoothing effect over looser skin in front and also gave my back more structure. It's a very comfortable girdle, no digging into my upper back area. I wore this girdle multiple times/week for a period of two years and it held up really well!! I would highly recommend this girdle to other ladies needing some mid section support. I've received many compliments about looking toned and back to normal after having three little ones!I like this post pregnancy panty girdle | Tag:
compression garments for stomach
I think in really going to like this item
By
Karthik

A bit small, but a good product overall.
By
Tanya Sinclairon

By
Matthew M.on

I really wanted to love this but quality is just not good
By
Josephon

P.S.: My youngest is almost 8 years old, so don't think it's too late to benefit from this product just because it's been a while since your last pregnancy. :) | Tag:
postpartum girdle philippines
By
Mrs.Ron

Great for cheaper price, and helpful for c-section recovery
By
Emily Pettiton

By
VA_Willon

First off, this comes in 3 pieces. You are supposed to wear the 1st piece in the first few weeks then add on the 2nd piece and so forth. Just way too many separate parts to mess with and remember. I mean, if you just gave birth this is the last thing you need to remember. Also, the velcro will stick to everything and snag. It snagged on my sweaters and messed them up. Lastly, I wouldn't consider myself a heavy weight person, but this is very bulky and makes all of your fat buldge and spill out. After an hour of wear I would start to feel a little sick. I'd much rather spend a little more money and buy something that was 1 piece rather than 3.So great for this post pregnancy panty girdle | Tag:
post pregnancy support belt reviews
By
Dannielleon

This is three very supportive belts. Place them higher or lower or both. Great product for postpartum reshaping. | Tag:
postnatal tummy belt uk
By
Rebekah Mercadoon

Hugs all the right places!
By
Kelly Ton

By
marissa lee

Must have for moms post partum
By
Esson

The second part likes to ride up and can be annoying. But works as expected |
there may be some adjusting to get it comfortable again. The ridges leave indentations on the skin
By
BlessedWithBoyson

Updated: I did get a refund for the product.I the best post pregnancy panty girdle |
Excellent for postpartum recovery Helps with posture and self confidence ...
By
Nhu Anicoon

I bought this item for my cousin whom recently had a ba |
By
Edwin Bonneyon

This felt really good to put on postpartum and felt like it would really help my tummy flatten and get back to normal. Unfortunately, the more you bend over and move around, the more it shifts and bends and loses the support it had at first. Within a few weeks it had lost most of it's shape and the velcro was fuzzy and not sticking as well. I had to take it off and on over and over again to go to the bathroom, if I was sitting down for more than a few minutes, etc. |
By
S.on

Great! Not too tight but not too loose either. I like that it doubles for great back support! |
By
Sandyon

Great product. Speedy delivery |
By
Kevin Lamon

Loved it!!!! |
By
V.Vazquezon

I had a c-section 6 weeks ago. I used the 3 in 1 Postpartum Support system every day for the first few weeks and It really helped. After the surgery, my belly was very sensitive to movement; i.e.. riding in the car. This product really helped keep everything in and provided much needed support. The pressure of the belts felt good as well and helped with the pain. For the first two weeks, I was really swollen but after the third week and the use of this product I saw and felt a major difference in my belly. I believe this product really helps to push everything back where it belongs! I am still using it today and plan on using it for my next pregnancy. The best part about this product is the price! The quality is good and I have not had any problems with it. I highly recommend this product. |
Great value for the money
By
Krystal H.on

Love the ability to wear the different belts based on my postpartum needs. |
You may also like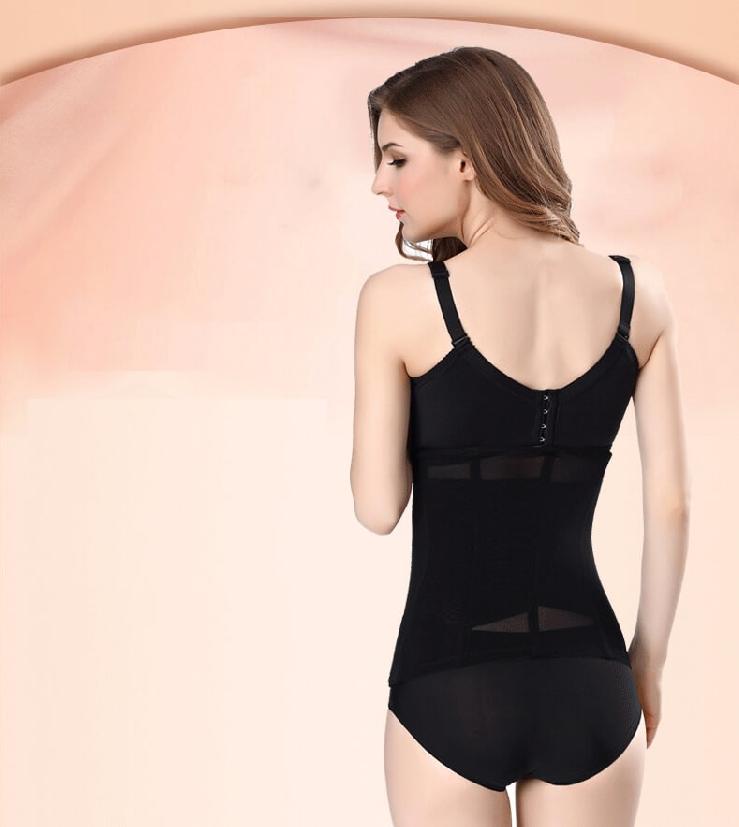 $49.00