Customers Who Viewed This Item Also Viewed
Description

Details

Name:

Post Pregnancy Tummy Band

SKU:

YLS190821-1

Color:

Nude,Black

For people:

natural labour,Cesarean section,Pregnant women,Need to thin people.

Fabric:

composite fabric

pattern:

plain

season:

spring, summer, autumn and winter

Breathability index::

breathable

Simaslim girdle shows fashion collections of current Fashion post pregnancy tummy band . You could also find more popular postpartum belts, as there always a huge selection for all abdominal belt after delivery items. Sincerely hope all our customers enjoy shopping our new arrival girdle for stomach with good quality and latest fashion styles.
post pregnancy tummy band Reviews
By
Helen

This belly band is very comfortable. I would like to recommend to anyone who needs it. Very soft and in good shape | Tag:
compression band for stomach
This product is so great because it has versatility with all the adjustments it ...
By
Melissa Metcalf

This product is so great because it has versatility with all the adjustments it has. You can make it tighter where you need it and looser where you need it which is so much more comfortable and much easier to put on by yourself than the traditional wrap. I am using it post surgery and I wish I had had it postpartum! | Tag:
belly wrap after c section
By
Angela

It feels good quality. My friend is due to have a ...
By
Cici

Arrived fast. It feels good quality. My friend is due to have a baby next month. Hope this can do work for her waist. I will come back to give feedback after she wears this.I like this post pregnancy tummy band | Tag:
waist trainer after c section
By
Nube L

By
Kenya olimanon

Things were fine but the velcro stopped working less than a month ...
By
Blackcaton

Used it after giving birth. Helps a lot to keep my posture straight and tuck my belly in. Bought a second one and my sister one, too. Would definitely recommend it | Tag:
postpartum belly wrap pros and cons
This postpartum girdle is fantastic. It helped me get moving sooner after delivery
By
BearyBlessedBunchon

Very easy to use. Started wearing it after I had my son. I'm 5'1" and was 180lbs when I delivered. Had to wait a week or so before I shrunk enough for me to wear it. It gets super snug if you want it real tight. The boning in the back feels great on my back after breastfeeding all day. It's not bulky but you can definitely see it under clothes. | Tag:
postpartum belly band south africa
By
Kelseyon

By
Philo-sophiaon

I am a physical therapist recovering from a repeat c-section with a history of diastasis recti and I LOVE this product. I will be recommending it to all of my patients as it made moving and carrying my ba | Tag:
best post natal abdominal support belt
Best Support Garment Ever
By
resoon

For reference, I'm 5'6 and was about 110 lb pre-pregnant and after the baby I was 125 lb.
By
Tracey Beverleyon

It made recovery less painful and more comfortable
By
ItzJSasaon

By
steven atkersonon

This was awesome to wear after I first delivered my daughter but ...
By
Ayaychon

Very good product for postpartm. Good back support, only the front side was little small to cover your whole tummy part so was wearing other way round and was ok. | Tag:
postpartum girdle medical grade by
Feels so small. I'm 165 and the large feels ...
By
Zena Maldonadoon

I can't wear it 3 weeks post c section bc it runs very small :( I ordered a medium and was a size 6 pre pregnancy. |
a small) the first three weeks postpartum but fit great after that
By
SuzAnne Harrellon

Good product. The Velcro does make noise when you move which is awkward if you are wearing it in public.I the best post pregnancy tummy band |
It is adjustable and I love that it helps me with sitting straight
By
TUYAon

Fit good |
You may also like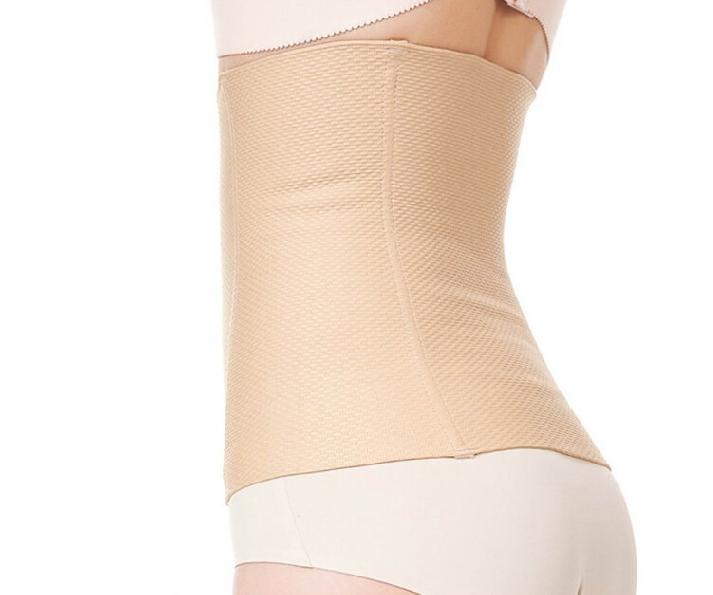 $49.00