Customers Who Viewed This Item Also Viewed
Description

Details

Name:

Postpartum Shapewear C Section

SKU:

TMJD1903-1

Color:

Black,Nude

For people:

natural labour,Cesarean section,Pregnant women,Need to thin people.

Gender:

Female

Style:

briefs

Waist type:

high waist

Material:

Cotton Content: 81% (including) -95% (including)

Fabric:

cotton fabric

Style:

Sexy

Size Chart

| | | | |
| --- | --- | --- | --- |
| | Height | Waistline | Weight |
| M/L | 155-170CM | 59-80CM | 40-62KG |
| XL/XXL | 160-175CM | 80-100CM | 62-82KG |

Note: The data of the size chart is manual measurement, because there are elastic factors in the material, manual measurement will exist 1-2CM deviation.

We offer the largest selection with over 200+ different styles postpartum shapewear c section,our postpartum belly band made of choice material, and we make postpartum corset over 35 years,we are the postpartum shapewear inventor and industry standard maker,choose Simaslim girdle,you will get the best quality,most comfortbale postpartum belly wrap.
postpartum shapewear c section Reviews
By
Janet Bolanos

By
Kristen

By
The Bogen

I bought 1 for use postpartum (2nd baby), started wearing 24/7 immediately after birth and the support felt so good and helped with postpartum discomfort that I bought another one so as not to go without when I washed my first one. | Tag:
pregnancy support belt for back pain
By
loteba peal

By
Having my second child I was a little nervous about returning t my pre pregnancy figure. I had read all the reviews and thought,

Having my second child I was a little nervous about returning t my pre pregnancy figure. I had read all the reviews and thought, why not give it a try? I gave birth to my son naturally on Sunday and ordered the girdle a day later. | Tag:
reduce tummy after delivery with belt
Good quality postpartum belt
By
tonion

I have a bellefit compression garment that I paid way more for but I couldn't wear it for long periods of time bc of the wires digging in my side so I bought this. It cost much less but feels so much better. I wish I had this for all my pregnancies. I've been wearing mine since lay Thursday so almost a week all day and my waist is down 2.5 inches I would say that's pretty good. I wear it under my clothes and it makes me look slimmer. I can't complain. | Tag:
3 piece postpartum girdle
for support after abdominal "cool sculpting" and it worked fine. It was a bit bulky so hard to ...
By
Thrifty momon

Fits well and seems to be helping with pulling things together 2 weeks postpartum. Fairly comfortable. As for fit, it has worked great. I'm normally a size 6-8 and the medium is a perfect size after having ba | Tag:
postpartum girdle back pain
I ordered this Girdle Corset to flatten my lower stomach ...
By
JTARANon

Ordered this girdle after the binder provided from the hospital for my c-section recovery would not get tighter to give additional support. I wear this occasionally when doing physical activities and it prevents me from putting too much strain on my core. It doesn't hide under clothing entirely however it is less noticeable than the binder I replaced. I do not find it comfortable to wear for long periods of time and it can irritate my incision, but I just wear a camisole or maternity pants under it. | Tag:
post pregnancy shapewear reviews
I'm disappointed in that it didn't fit
By
jeanne schrammon

By
Mrs.Owenson

I'm happy with the fabric since it's so cheap in price. I'm currently 38 weeks pregnant but I was kind of concerned with it being one size. I stretch edit around my 46' pregnant belly and was able to get it to Velcro without it coming off so I'm sure this will fit me post partum | Tag:
postnatal after pregnancy birth support belt
By
TesDMon

For the price, this has been great for me. The fabric is beginning to stretch a little after wearing it for a month, but it has been very helpful with c-section recovery.So great for this postpartum shapewear c section | Tag:
postpartum support belt australia
Too Uncomfortable and Bulky
By
Appleon

By
Nyxon

I bought it for after my c section. It worked well for about a week and a half. The Velcro has poor durability and keeps popping itself off. I'm not satisfied. I used a different brand for my first c section and ended up going back to it. The Velcro is much better on it. | Tag:
postpartum saran wrap
Perfect for post-op tummy tuck.
By
Daphney Jeuneon

This is perfect for any post partum momma. I had a c-section and this helped the swelling go down extremely fast and it also help close my diastasis recti. I can say it truly helped my body bounce back. I found it comfortable to wear under clothing, though you may see the lines, but who cares when it is helping your body. | Tag:
belly belt after delivery india
By
Janice L.on

Love it! Very comfortable!
By
Gardeneron

The first time I ordered this product it was in a medium. Upon opening the package the first thing I noticed was a small red stain on the outside part of the product. It looked like a drop of blood. I was pretty grossed out but also disappointed because the product itself seemed great. The material was light weight and seemed comfortable. Before putting it back in the bag, I tried it on to see if the size even fit, and it didn't. I reordered in a large and that one fits perfectly. The new one came with zero stains on it and I am satisfied with the product. It sucks everything in nicely and helped relieve the pain from my csection incision. My back instantly relaxed when I put it on, and my posture is much better when nursing, which means less shoulder aches. All in all horrible first experience but great product. |
For the price I didn't mind since I already had one but if you're searching for one and are tall like me maybe buy one that's lo
By
h1985yyon

At first this made me feel so much better however after a week of use ( used for post c section) the velcro got weak and it would come undone! Could have used another week of use, would not recommend.I the best postpartum shapewear c section |
By
oohillson

I am using it now after my delivery. good product. I wear it daily day and night. It gives very good back support. Specially when you are tired and seating long for breastfeeding, this product is great for your back support. |
I had a c-section and this binder was great. I was able to walk around without feeling ...
By
Karolinaon

Nice |
By
hazardnatoon

And because there are three layers, you get to decide how much support you need and where you should put it. |
You may also like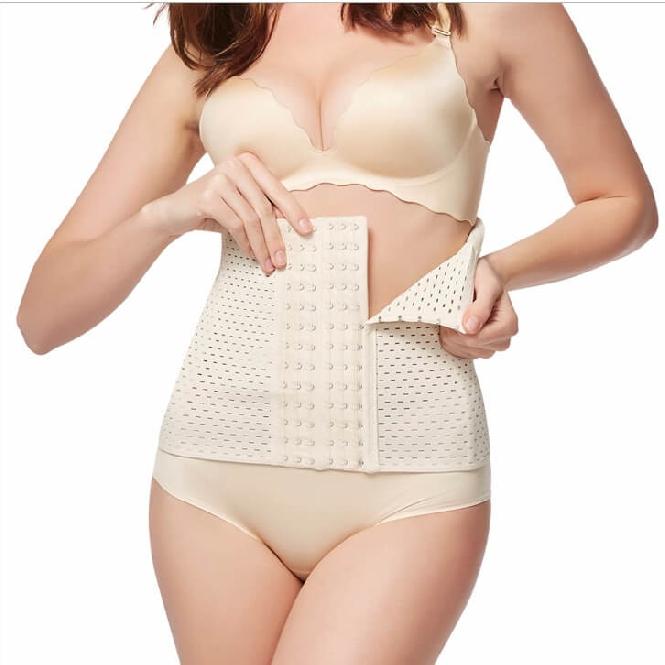 $45.00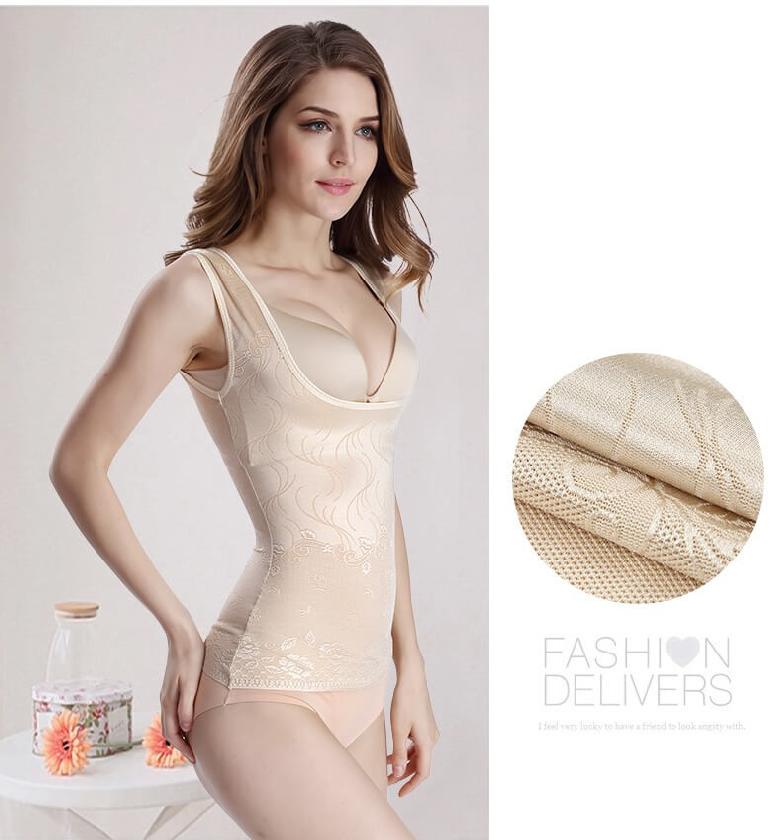 $49.00