Customers Who Viewed This Item Also Viewed
Description

Details

Name:

Abdominal Compression Binder After C Section

SKU:

TMJD1903-1

Color:

Black,Nude

For people:

natural labour,Cesarean section,Pregnant women,Need to thin people.

Gender:

Female

Style:

briefs

Waist type:

high waist

Material:

Cotton Content: 81% (including) -95% (including)

Fabric:

cotton fabric

Style:

Sexy

Size Chart

| | | | |
| --- | --- | --- | --- |
| | Height | Waistline | Weight |
| M/L | 155-170CM | 59-80CM | 40-62KG |
| XL/XXL | 160-175CM | 80-100CM | 62-82KG |

Note: The data of the size chart is manual measurement, because there are elastic factors in the material, manual measurement will exist 1-2CM deviation.

We offer the largest selection with over 200+ different styles abdominal compression binder after c section,our postpartum belly band made of choice material, and we make postpartum corset over 56 years,we are the postpartum shapewear inventor and industry standard maker,choose Simaslim girdle,you will get the best quality,most comfortbale postpartum belly wrap.
abdominal compression binder after c section Reviews
be made to fit as tight as you would like it to fit
By
Heike

The postpartum belt can be made to fit as tight as you would like it to fit. I found that when I didn't ensure a snug fit, it would ride up. Other than that, it works great as a post abdominal binder. | Tag:
best belly band post pregnancy
By
Rachel

I am very happy with this product! Great quality and I think it really helped bring the abs back together post baby. I am tall and slim (5'11) and ordered the large and it fit perfectly. I Would definitely recommend this product. | Tag:
slim belt after delivery
It has good support and comfortable to wear
By
O.M.

I was in between size large and extra large, So I ordered extra large and it fits perfectly. It has good support and comfortable to wear. | Tag:
post pregnancy support garments
starsFits great, helps with posture
By
TheresaW

Fits great, helps with posture. Holds I'm my tummy and helps me remember to hold my core steady while I work out. Not so fun when sitting down or nursing though.I like this abdominal compression binder after c section | Tag:
grace postpartum girdle
By
Maribel

I was a bit skeptical to try this girdle out as all others had failed but I'm glad I got it. It serves it's purpose in keeping everything tucked in and excellent support of my c-section. Definitely recommend using it. | Tag:
postpartum belly band philippines
Product too small and uncomfortable. Bought this for postpartum ...
By
Cristal Llamadon

This product is amazing. It fits well on my body, I love it. The material is great as described on the product description. I have just started to use it for couple days now and I love it. | Tag:
post pregnancy waist training corset
Very pleased in getting my pp body back to pre
By
Ana castroon

When I saw this postpartum belt I thought it wasn't gonna fit! All I had to do was lay on the floor and start putting it on. The only thing I dislike is that there are three pieces! And even though the description is not misleading about it, it was very difficult to put on and figure out how what sides would face up. | Tag:
post pregnancy belly band australia
A little small but works great
By
Ro

I really don't understand why people would spend close to or more than $100.00 on one of these when this one only cost me $20.00 and it does the job perfectly. I purchased this compression garment after doing research on many different ones after having my first child. It had the same pros and cons in reviews as even the most expensive kind and ultimately I decided to try this one out because it looked most similar to the one that was given to me | Tag:
post pregnancy belly band canada
Great support and customizable fit
By
Vikkieon

By
JACKY LU

Great for after Cesarean surgery!
By
taniaon

I just got this and LOVE it! Really high quality and a nice fit! I am excited to use it post partum! 3 seperate pieces to ensure a nice fit. Much better than the "Belly bandit" that runs $50.....So great for this abdominal compression binder after c section | Tag:
post pregnancy belly wrap south africa
Things were fine but the velcro stopped working less than a month ...
By
Blackcaton

Used it after giving birth. Helps a lot to keep my posture straight and tuck my belly in. Bought a second one and my sister one, too. Would definitely recommend it | Tag:
post pregnancy tummy wrap belly band
I am 5. 4 with 31 inches waist after ...
By
Kelly Aon

My doctor recommended I wear a girdle after my c section to help everything go back into place and stay in place. Although this did hold things in, it was the most impractical post ba | Tag:
post pregnancy belt brands
By
Trish Son

I love this product bc its 3 pieces and i can ...
By
Judyyyon

Ordered a Large size and i usually wear a large. The user manual(i rather call it a piece of paper with pictures) is not detailed on how to wear. | Tag:
post pregnancy belt baby bunting
Very helpful post csection
By
Anaon

When I got this product it was already damaged. One side from a wrap was not even sued on. And when I tried to use it the ends would start coming loose. I would not recommend it at all. |
Very good quality product
By
Angel Harrelsonon

WAY too small. This is sized much, much smaller than it says.I the best abdominal compression binder after c section |
Good quality. I just didn't wear it but once
By
Fairest1ofallon

Came quickly And fits Well. Recommended:) |
You may also like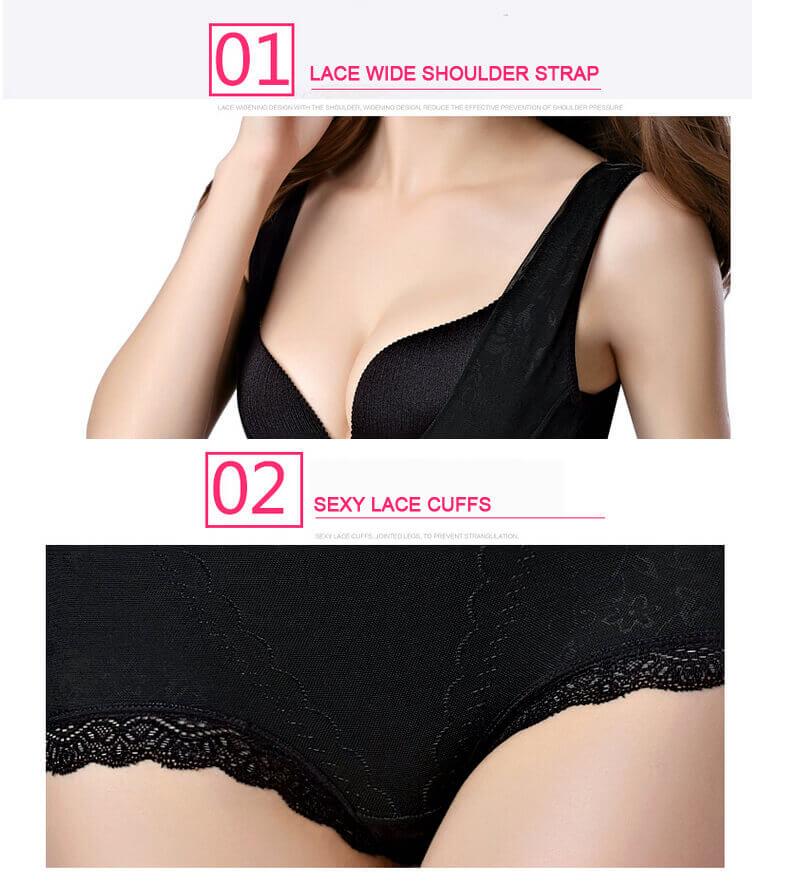 $59.00