Customers Who Viewed This Item Also Viewed
Description

Details

Name:

Best Belly Band Post Pregnancy

SKU:

YST18998-1

Color:

Black,Nude

For people:

natural labour,Cesarean section,Shapewear,Need to thin people.

Gender:

Female

Waist type:

shapwear

Fabric:

Nylon

Style:

Sexy

Size Chart

| | |
| --- | --- |
| | Weight |
| XS | 48-55KG |
| S | 56-60KG |
| M | 61-70KG |
| L | 71-80KG |
| XL | 81-90KG |
| XXL | 91-100KG |

Note: The data of the size chart is manual measurement, because there are elastic factors in the material, manual measurement will exist 1-2CM deviation.

Simaslim girdle shows fashion collections of current Fashion best belly band post pregnancy . You could also find more popular postpartum belts, as there always a huge selection for all abdominal belt after delivery items. Sincerely hope all our customers enjoy shopping our new arrival girdle for stomach with good quality and latest fashion styles.
best belly band post pregnancy Reviews
wear this around the house and it is so comfortable. It makes me eat less and when I ...
By
FancyLadyC

By
Rhonda Williams

By
Elisia

This was really good at helping get your waist back and especially at making you feel a little better about yourself after having a baby. But mine didn't go high enough.Had it been a bit higher in the back and sides, it would have been perfect. | Tag:
best postpartum girdle uk
Protect low back and slim waist
By
Leia in LA

Recently, our department needs to help warehouse to tag some boxes and move those heavy boxes. So, I purchased small size for myself. Not only it can good protect my low back, but it also can help me to slim waist. I am killing two birds with one stone, so to speak. :-)I like this best belly band post pregnancy | Tag:
postpartum belly band support
By
Pammie

These are well made and very reasonable in price. They feel a bit tight when first put on but are comfortable after a few minutes. I bought one size up and they are perfect. I suppose it depends on your body type, I have a poochy stomach and it smoothed every thing out pretty well so my clothes do not show rolls under them. | Tag:
postpartum belly wrap malaysia
I just gave birth 7 weeks ago and started using ...
By
karen guerreroon

By
Matthew M.on

but love it for corrective surgery needs
By
Rashawn Whisnanton

I absolutely love this. I gave birth a week ago and my belly is almost back to normal. I have only been using the first belt so far. I did use the second belt for about two days. I have not used the last belt for your hips yet. But so far this has worked for me. I did have a small bump to begin with. I can already fit into my old clothes. My jeans still fit a bit snug but overall i'm happy with my purchase. | Tag:
post pregnancy belt kim kardashian
but I love the stability and support it gives
By
Nichole Hintonon

I wish the product was a little bit better but unfortunately it didn't work for me I waited a week and then the material got very loose | Tag:
post pregnancy compression band
GENIUS DESIGN. SO VERSATILE. PERFECT!
By
H.Perryon

but I used it for a few weeks post pardum to try to get my guts back in place and I loved it! I didn't need pain meds while wrap
By
Razanon

Too small and more uncomfortable than expected
By
Armando P.on

Too Uncomfortable and Bulky
By
Appleon

You can absolutely see this under clothing since it is ...
By
3eyedon

Strange fit, poor return policy.
By
Carlos Ruizon

Back in my pre-pregnancy clothes after a week!
By
Roma321on

Haven't tried it out yet, but this will help more so than the tradition wrap. |
I'm currently still pregnant so I'm not 100% sure that it fits perfectly but it seems like it will be great
By
Jelon

Quality is excellent, packaging was professional. The sizing and fit was accurate. Would recommend this product.I the best best belly band post pregnancy |
Awesome for Postpartum SnapBack!
By
Peaceloveandabson

I used this right after I had my child. I felt like all my insides were falling out and had to be held in. This helped me heal a lot faster than without. I love this product. It offers firm compression or limited compression depending on your comfort level. There are three pieces so it's customizable to your size and comfort. They have the large velcrow strap to hold it in place and smaller velcrow straps you can use to shape your body. Plus, if you wear the straps just right, you can get the hourglass figure under clothes much like a waist cincher. I wear this thing all the time everywhere I go. |
By
N.Hilsingeron

I'm 4'11 before I got pregnant i was 117 and I gained about 20 lbs during pregnancy, I lost all ba |
By
Guadalupeon

Awesome just wish it was longer. I'm 5'8 and had an issue with the belt not covering the top of my stomach. It worked for the pain I was having after my c section, but to wear as a waist trainer, I wouldn't suggest if you were my height or so. |
By
Fakhruddin Lodhion

The package came with instructions. I was relieved to see that because the description didn't say it comes with instructions and the three part pieces made it seem difficult. Once the support band is on, it is bulky. Not flattering at all, lol. It does the job anyway. |
You may also like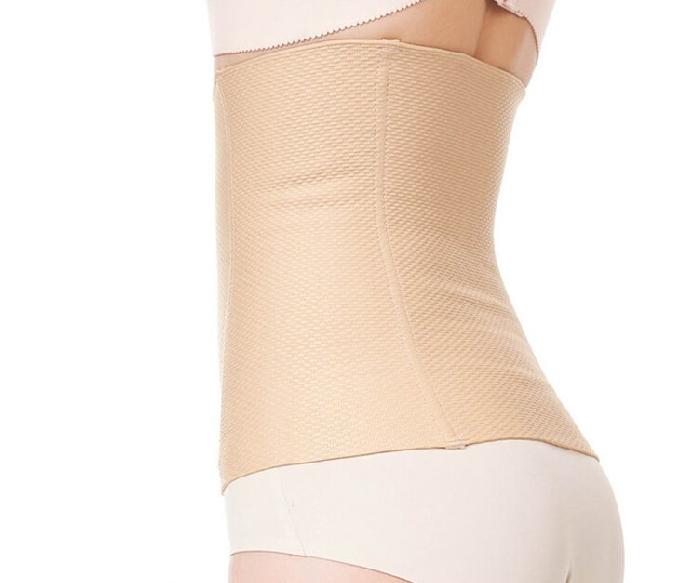 $49.00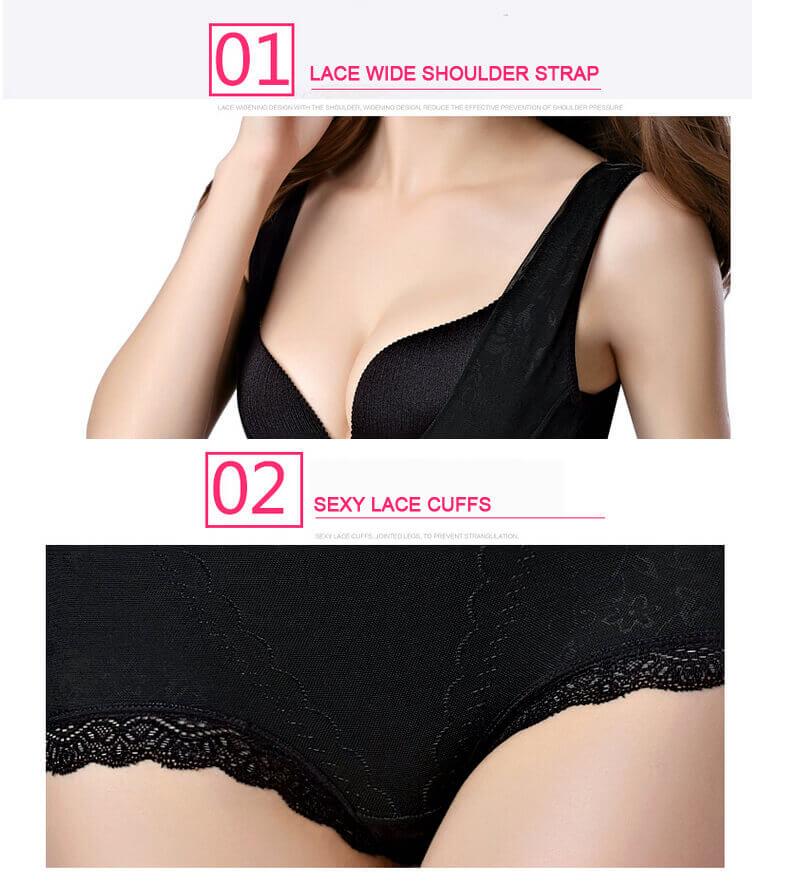 $59.00