Customers Who Viewed This Item Also Viewed
Description

Details

Name:

Postpartum Support Belt After Normal Delivery

SKU:

YLS190821

Color:

Nude,Black

For people:

natural labour,Cesarean section,Pregnant women,Need to thin people.

Fabric:

composite fabric

pattern:

plain

season:

spring, summer, autumn and winter

Breathability index::

breathable

Welcome to Simaslim postpartum support belt after normal delivery.As we know, postpartum girdle is very important for maternal.It can protect their viscera very well.Choose Simaslim 3 in 10 postpartum girdle,you will get the best quality,most comfortable post pregnancy girdle and postpartum girdle for yourself. We can offer best and fasest shipping online.
postpartum support belt after normal delivery Reviews
Comfortable and fits just right
By
Summer

Fits perfectly. Not too hot. Very soft and comfortable. I washed it first after I received it. Didn't shrink nor stretched out. I like it so far! | Tag:
belly support band post pregnancy
By
Jenna M.

By
sl83

This girld is well made. It is very flexible and comfortable, won't irritate skin even wear it for long time. I wear it during the day to control the amount of food intake, so far it is working great, hopefully will continue. | Tag:
postpartum girdle with zipper
This is the second brace I've tried and this is so good. I could wear it all day and I ...
By
zhongle zhang

I wife just had a baby a month ago at home, so I had to buy my brace. This is the second brace I've tried and this is so good. I could wear it all day and I have also slept with it a few times. The two bands seen on either side in the middle can be adjusted to give an even firmer fit. Make sure you get the right size for you and it will do it's job well. I don't have any problem with the bone sticking me anywhere. It's better than I expectedI like this postpartum support belt after normal delivery | Tag:
postpartum girdle for breastfeeding
By
panther

This worked soooo well. I started using it immediately postpartum but I didn't wear it all day everyday (per my midwife's suggestion). It's an amazing product AND the least expensive one I found! Don't spend anymore for something else. | Tag:
postpartum belt after 3 months
Recommend for postpartum mommies
By
cogicladyon

This product is the bomb! First of all, I love the way it holds your stomach and the way you can adjust it to however comfort you want. I had my C-section with my first pregnancy and the hospital used their product which was not bad because it did help with my recovery but the problem is, it actually pushed the bottom part of my belly down, so right now I have a "hanging" belly. Now going on month 4 with my second ba | Tag:
postpartum postnatal pregnancy belt
By
AbCon

I guess this would work. I personally gave up on the whole girdle idea and just wear my pre-pregnancy leggings. They hold everything in and allow me to move and bend freely. | Tag:
postpartum support belt for diastasis recti
By
Kayla Howeon

Good for post-partum healing!
By
VBon

I got the medium size of it, and it seen it work well on me , and reducing after a week . No joke . I didn't take the pictures but soon I will | Tag:
pelvic girdle pain after c section
By
Ninaon

I bought this for my wife to use after the pregnancy, it's fits very good and works great the only thing why I don't give it | Tag:
post pregnancy weight loss band
By
ahmilleron

Feels great on. Good support in the back
By
Natalie P.

I can wear it, but I still need to loose some weight for it to fit comfortably. I can currently wear it but not for long or when moving around a lot. | Tag:
post pregnancy belly wrap online india
which means I cannot offer testimony as to whether it's a miracle product for reigning my pregnancy gut back in or how comfortab
By
Allisonon

Works amazingly! After 6 weeks of use, my hips were back to pre-pregnancy size and I was wearing my old jeans again :)The only thing I would recommend is getting a size small if you were pre-ba | Tag:
post pregnancy belly wrap reviews uk
Terrible. The belt does not stay in place unless ...
By
C.Leonardon

By
Yesenia estradaon

doesn't uses it most of times but it's still great, fits great under the clothes and hard to ...
By
tiffanyon

Fits right really helped my back after I had my ba |
Easy to use but mine was defective
By
J.Bakeron

A must have especially for the price! I wouldn't have been able to get around those first few weeks without them. Helped sooo much with the incision of a csection and the back pain. Wear a tank or shirt underneath it bc if can pinch your skin. Be sure to put them on in the correct order. Three peices total. First piece will be the one with only one large Velcro in the front. The other two have peices have the large Velcro in the front plus two addition side straps with Velcro for extra support. The second peice will be the larger with the side straps. The last piece will be the smallest with side straps. All three can be layered on top of each other. It's a learning curve to put on at first. Lean your back against a wall when putting each peice on to help support yourself and get a snug Velcro. They aren't bulky under a lose top.I the best postpartum support belt after normal delivery |
This product is good for waist training
By
BAM239on

Very good |
To small to be a "one size only " item ...
By
ashleyyyyon

Very nice quality. there were 4 belts in the pack, which were very useful and perfectly filled to my wife during her post pregnancy. Highly recommend this product. |
By
Ethel Jacksonon

Comfortable as it possibly can be for a binder. The one size fits all thing is a stretch, it is a little big on me so I'll need to figure out what to do once it gets too large to wrap around myself. Would recommend to a friend. |
You may also like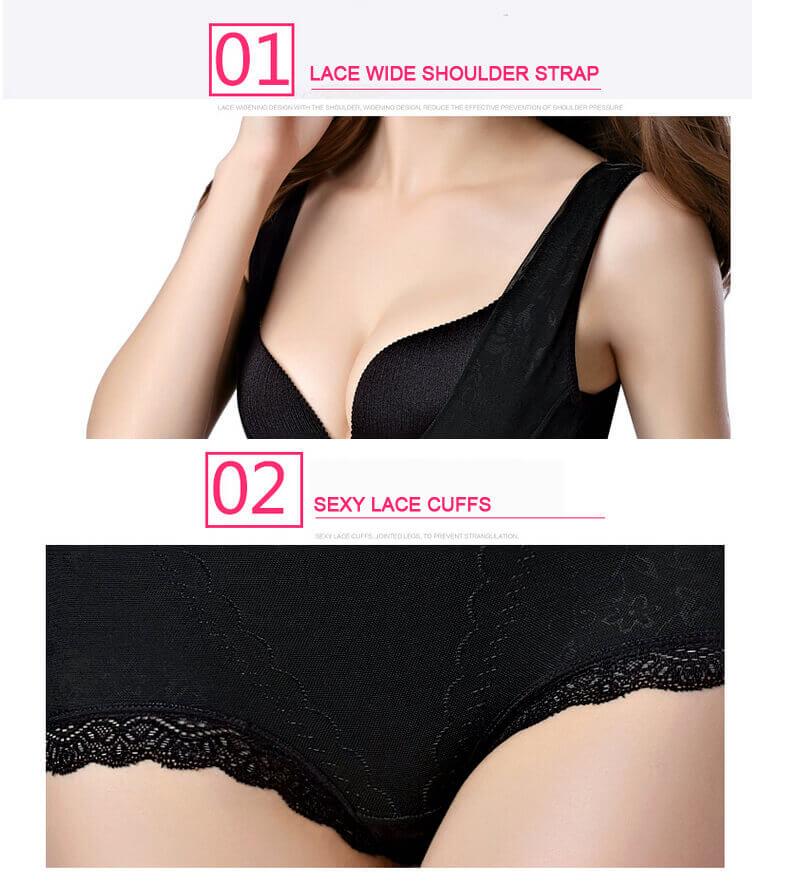 $59.00