Customers Who Viewed This Item Also Viewed
Description

Details

Name:

Prenatal And Postpartum Belly Band

SKU:

SFT190923

Color:

Black,Nude

For people:

natural labour,Cesarean section,Pregnant women,Need to thin people.

Material composition:

Polyamide fiber (nylon) 85% Polyurethane elastic fiber (spandex) 15%

Sleeve:

Sleeveless

Style:

Luxury

Pants length:

angle pants

Material:

Polyamide

Fabric:

composite fabric

pattern:

plain

Clothing style:

lace

Season:

Four Seasons

Size Chart

| | | |
| --- | --- | --- |
| | Waistline | Weight |
| M | 62-68CM | 43-50KG |
| L | 69-76CM | 50-57KG |
| XL | 76-82CM | 57-65KG |
| XXL | 82-90CM | 65-72KG |
| XXXL | 90-100CM | 72-80KG |

Note: The data of the size chart is manual measurement, because there are elastic factors in the material, manual measurement will exist 1-2CM deviation.
prenatal and postpartum belly band Reviews
By
Aryna

By
Wendy

Postpartum Girdle Corset Recovery Belly Band Wrap Belt is quite comfortable, there is no feeling of repression, from my child after birth, I have been wearing it, and now my body is slowly recovering | Tag:
c section compression wrap
Always wanted something like this. I tried as soon as I received
By
RuoRuo

Always wanted something like this. I tried as soon as I received. It is comfortable and righting the core well. It also is consentrating on the shape of your core body. You can tell the waist become so thin when you use it. | Tag:
abdominal belt after cesarean delivery
By
HATHAVAN LOUNDARA

I prayed this girdle would do what it promised and it did! Three weeks after giving birth, my stomach is flatter than when I got pregnant. Of course there's a lot of loose skin, but there's plenty of time to tone in the future.I like this prenatal and postpartum belly band | Tag:
postpartum belly binder reviews
By
Moonlight

It's a really good product and does its job just perfect. I've seen results in just a week with wearing this belly belt. However, it's pretty uncomfortable to go out with. | Tag:
belly support band for running
By
Elizabeth Theleon

This 3 in 1 postpartum support belt is great for after c section. But it's hard to use it for more than 3 hours. The folds poke the skin too much if you're constantly moving, sitting, standing, walking. I stopped using it after 4 weeks, because the folds hurt me more and more as it began to "shape into my body". Giving it high rating because it's very well made and the velcro lasts long and is of high quality. But it's not very comfortable. | Tag:
postpartum belt uae
3 SEPARATE BANDS GIVE QUALITY & CHOICE COMFORT TO CONSUMER!!
By
Shristi Pandyaon

Good quality. I just didn't wear it but once
By
M.Farrowon

but I love the stability and support it gives
By
RBeckon

Overall good product. Since I have only worn it once ...
By
dejaivonnee benardon

By
Jacob Cassinaton

A little complicated to use, 3 pieces for to 1 purpose seems to be too much for me since i have used a 1 piece shaper from a local store for only $13. Overall this product is of good quality for the price.So great for this prenatal and postpartum belly band | Tag:
best girdle for post pregnancy singapore
By
Aracely Mataon

Very uncomfortable when you start adding all of the pieces. I use just the first one and it is reasonably comfortable and breathable. I wish the front part was wider though. | Tag:
post pregnancy belt in dubai
I highly recommend this product
By
Kari Klineon

Not amazing. The item pills. The fit is too bulky. Awkward to wear and you need to fully dismantle it to use the bathroom. I rarely wear it now. | Tag:
maternity belly belt after delivery
By
JACKY LU

Great belt for up to size 6-8 pre-pregnancy!
By
Luccyyyon

It's bulky so I just wear it around the house or under big shirts and sweaters. I feel like it needs to be a little longer to prevent the flaps from falling out your sides above the waist. Overall does the job and keeps you from having such a fat foopa after birth. Would definitely purchase again. Runs small order a size larger. | Tag:
postnatal tummy corset
By
MsNosdnomdeon

I'm a size 12-14 in pants to give you an idea about my waist. |
its okay i donnt think it will work but will
By
Hamad Jasim

Sorry my hubI the best prenatal and postpartum belly band |
By
helenon

So far im loving this bra.. im 28 weeks pregnant and everything i wear started becoming uncomfortable but this bra is so comfy, soft, and holds them in place. So far im loving it for sleep or wear around the house. |
By
Sunshineon

I LIKE IT HELP MY BACK |
By
Amber Camilleon

Wonderful ! I shrank down quickly with help of this wrap ! |
By
Sherion

Great fit, the best of all is that is 3 in 1 and you can adjust and wear each part |
By
Imranon

All I wanna say it's that, my wife love it |
You may also like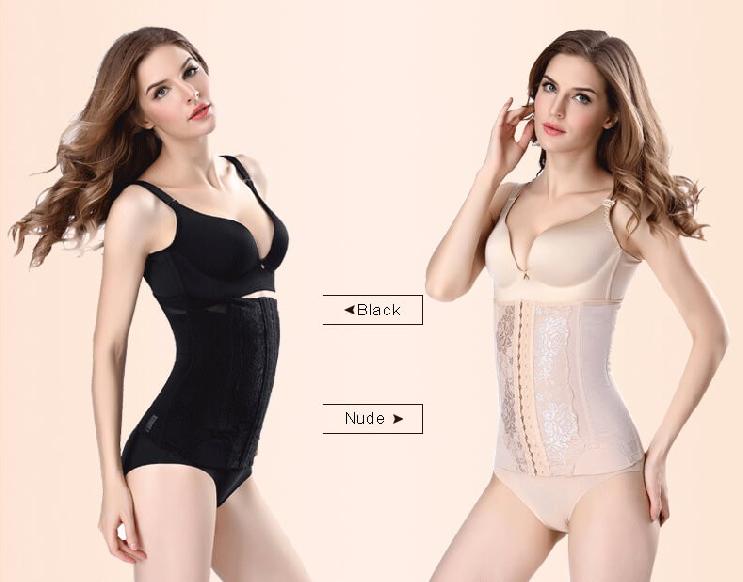 $49.00