Customers Who Viewed This Item Also Viewed
Description

Details

Name:

Wearing Belly Band After C Section

SKU:

SSL190293

For people:

natural labour,Cesarean section,Pregnant women,Need to thin people.

Fabric:

Polyester fiber 63.5% Elastic fiber 36.4%

Suede:

polyester fiber 100%

Elastic index:

super elastic

season:

Four Seasons General

Size Chart

| | | | |
| --- | --- | --- | --- |
| | Stomach Belt | Binding Band | Pelvic Bone Belt |
| M | Long: 87CM Width:23CM | Long: 90CM Width:23CM | Long: 90CM Width:16CM |
| L | Long: 87CM Width:23CM | Long: 100CM Width:23CM | Long: 100CM Width:16CM |
| XL | Long: 95CM Width:23CM | Long: 110CM Width:23CM | Long: 110CM Width:16CM |
| XXL | Long: 100CM Width:23CM | Long: 115CM Width:23CM | Long: 115CM Width:16CM |

Note: The data of the size chart is manual measurement, because there are elastic factors in the material, manual measurement will exist 1-2CM deviation.

Simaslim girdle shows fashion collections of current Fashion wearing belly band after c section . You could also find more popular postpartum belts, as there always a huge selection for all abdominal belt after delivery items. Sincerely hope all our customers enjoy shopping our new arrival girdle for stomach with good quality and latest fashion styles.
wearing belly band after c section Reviews
Overall good product with some flaws
By
Missy C.

It runs small, so order larger than you think you need. Definitely helps alleviate some of the early back pain and discomfort. Difficult to put it on correctly if you're alone, and it scrunches up a bit of you try to sit down. Overall glad I purchased but I wonder if there may be a better version. | Tag:
postnatal recovery support belly band
By
B.

Used this around the house to help sweat off some postpartum weight. It's comfortable and very adjustable. It also help to temporarily alleviate back tension. | Tag:
belly wrap to lose weight after pregnancy
By
Tonya

The first postpartum girdle I ordered was way too small and was very uncomfortable after having bladder/abdominal surgery but then I received a bigger size and what a difference! It really helps hold in the tummy and it feels much better! | Tag:
better binder abdominal support
Must Have for your Postpartum care
By
Heather Cotsopoulos

This was ordered for me as a gift from my husband and I needed to get the size exchanged for a larger one, the customer care team was great and I can not wait to try it out. The material that it is made is so soft and seems that it will hold up while you are on the road to recovery from having a child. I will update my review with pictures once I get my new larger corset girdle.I like this wearing belly band after c section | Tag:
postpartum girdle forum
By
Jared Mangum

Strange fit, poor return policy.
By
Carlos Ruizon

This would probably work well if your waist is any larger than mine. For reference I'm 5'5" and 130lbs with a fairly thin waist. | Tag:
postpartum belly wrap reviews 2017
Great product that actually does what it claims!!
By
YahiRCon

Exactly as expected. So far I've only used the large center portion but plan to try using the remaining pieces in the coming weeks | Tag:
post pregnancy belt south africa
I bought this in desperation and so glad I did
By
Kayleighon

My tried this yesterday and she really loves it. She's about to give birth in 5 weeks so the piece that she's using is only the waist/back support. She likes the feel of it and it's very comfortable. It helps with her posture and has support on her back. She's a dentist and sits up all day and so far it helps a little bit. | Tag:
post pregnancy compression band
Im currently 9 month so its obviously not going to ...
By
jenerationmamaon

Putting the bands on and getting them in the right spot can be a bit time consuming at first but once you've done it a few times it gets a bit easier. Not the most comfortable to wear while sitting down or bending over but okay while walking around. Seems to ride up a bit if I'm moving around a lot. Not a terrible product but probably not the best out there either. Overall, I would say that I am satisfied for the most part and I feel like it will help get my tummy back into shape. | Tag:
post natal belly tummy support belt
By
Trish Son

By
Aubreyon

she said it is very good for her and she can also use this for ...
By
Charles Buchananon

This was a great purchase as far as postpartum back support, but it is bulky and I definitely couldn't wear it outside of home. I don't feel that it helped shrink everything faster but I felt more together with it on. | Tag:
postpartum corset training
Great for cheaper price, and helpful for c-section recovery
By
Emily Pettiton

I had a c-section and needed something to wear right ...
By
Kate D.on

By
Sara E

Fit well. A little itchy for me personally and ...
By
Heather Louiseon

Amazing! |
So far I love this product
By
Catherine Campbellon

This was small on me, but that may have been an error on my part. It's a super nice quality and I loved it otherwise, it just took a little time before I could fit into it. It absolutely does the job it's supposed to do!I the best wearing belly band after c section |
One-size fits all postpartum support belt for waist, belly and pelvis.
By
dianaon

This is absolutely beautiful. I can wear it to go any where I want. The result is fast. highly recomended. |
By
helenon

Amazing product for the price!! |
By
Ethel Jacksonon

Comfortable as it possibly can be for a binder. The one size fits all thing is a stretch, it is a little big on me so I'll need to figure out what to do once it gets too large to wrap around myself. Would recommend to a friend. |
You may also like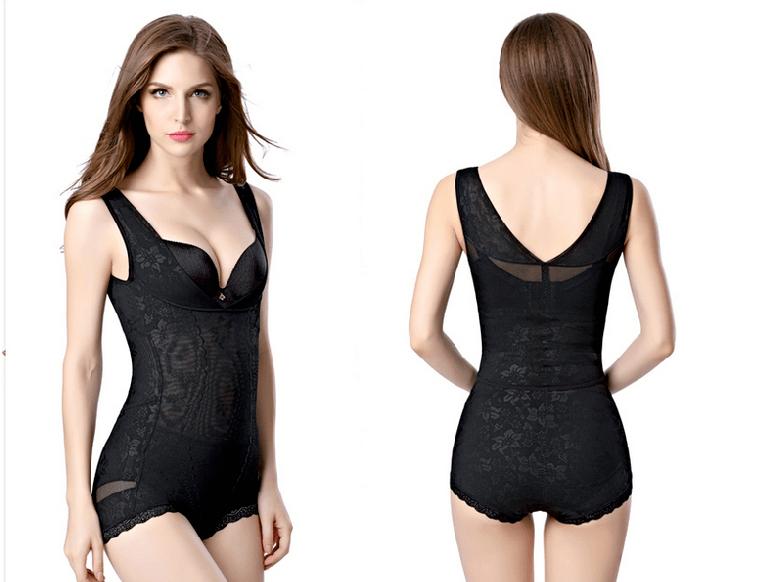 $59.00