Customers Who Viewed This Item Also Viewed
Description

Details

Name:

Post Pregnancy Belt For Tummy

SKU:

SFT190923

Color:

Black,Nude

For people:

natural labour,Cesarean section,Pregnant women,Need to thin people.

Material composition:

Polyamide fiber (nylon) 85% Polyurethane elastic fiber (spandex) 15%

Sleeve:

Sleeveless

Style:

Luxury

Pants length:

angle pants

Material:

Polyamide

Fabric:

composite fabric

pattern:

plain

Clothing style:

lace

Season:

Four Seasons

Size Chart

| | | |
| --- | --- | --- |
| | Waistline | Weight |
| M | 62-68CM | 43-50KG |
| L | 69-76CM | 50-57KG |
| XL | 76-82CM | 57-65KG |
| XXL | 82-90CM | 65-72KG |
| XXXL | 90-100CM | 72-80KG |

Note: The data of the size chart is manual measurement, because there are elastic factors in the material, manual measurement will exist 1-2CM deviation.

We offer the largest selection with over 200+ different styles post pregnancy belt for tummy,our postpartum belly band made of choice material, and we make postpartum corset over 105 years,we are the postpartum shapewear inventor and industry standard maker,choose Simaslim girdle,you will get the best quality,most comfortbale postpartum belly wrap.
post pregnancy belt for tummy Reviews
By
Jacqueline Rodriguez

By
Audrey Whitlock

Bought this to wear post partum and it is absolutely amazing. Quality material and comfortable wear. I bought one in XL, to wear right after birth and one in M to wear as I get back into shape. I wear for 2 to 4 hours a day and my stomach has flattened significantly over the past 3 weeks. A great buy for the postpartum belly wrap price. | Tag:
postpartum slimming belt
By
Tonya

The first postpartum girdle I ordered was way too small and was very uncomfortable after having bladder/abdominal surgery but then I received a bigger size and what a difference! It really helps hold in the tummy and it feels much better! | Tag:
postpartum hip compression belt
By
A.

I have been happy with its ease of wear. It does a good job holding you in. It is not wimpy and is constructed well.I like this post pregnancy belt for tummy | Tag:
c section compression band
By
Esther in Waxahachie

Perfect for keeping my posture correct when working, whether sitting or standing. Helps relieve my mid-back pain. | Tag:
best waist cincher after baby
By
James M.

By
Andrea H.on

Well since it did say one size fits all; I decided to order it. It fits kinda small "keep in mind I'm not a big girl" I'm a size 10. I see a lot of great reviews here and went off of that. I guess it's ok. | Tag:
postpartum support girdle by gabriella
This one is way better. It is better at pulling everything in and ...
By
Beatriz Umanzoron

By
Inna Innaon

By
Amber Camilleon

At first this made me feel so much better however after a week of use ( used for ...
By
Philo-sophiaon

I used this for post full tummy tuck after my 2nd week. It worked perfectly for what I needed it for. Much more comfortable then the rap they send you home from the hospital with. The extra pelvic support is amazing. It just gives you so many more options than the one belt.So great for this post pregnancy belt for tummy | Tag:
post pregnancy girdle for weight loss
but it helps me mentally feel better about what's going on with my body
By
neneon

I wish you can give me a hand. As to me, I really need that job, I like the job very much. This is my first job after graduation. If I can not do it well, I will be fired. If this item can be worked, could you mind helping me change the review to 5 star or remove it? Also I will represent my company to give you 50 percent off, even beg for my boss to give you a full refund or resend a new item to you. I deeply | Tag:
post pregnancy belt after normal delivery
By
Cristyon

By
Cassandraon

This was tiny, I just gave birth 2 days ago and it does not reach around my waist. I'm not a big girl, but this is made for the tiny skinny model in the pictures | Tag:
postpartum belly binding after twins
By
Emilyon

I really liked the support I got from it
By
Joshua Lienhardon

Overall good product. |
By
Kevinon

Loved itI the best post pregnancy belt for tummy |
and then started using the others when the package recommended and the 3 hours a day or more time ...
By
ptrwinnon

I thought I would use this a lot but I didn't. I wore it a few times but it was itchy and would kinda pinch my skin when I sat down. I am normally a size M and 90% of all my maternity clothes were medium too, but this seems to run on the big side. I couldn't return it because I bought it too early in my pregnancy. I would not buy this again, it wasn't worth it. |
i feel like its not really helpful tho
By
katherineon

My wife wanted this to get back into shape. She runs marathons, so it was not to replace working out or a proper diet. I think this was a waste of money. She still has a bit of a pouch and hates the way it wears. Plus it is very hot. |
good product. I wear it daily day and night
By
fitmamaon

Bought this to use postpartum after a c-section. To be honest a never used it because it was difficult to put on and quite tight (I am 5'7 and weight about 140-150lbs after giving birth) |
but I had one little complaint which is that after wearing it for about a week and a half some of the edges on the bottom belts started to crease and roll up on me especially if I sat down, squat, or bent over. This is definitely more ideal for walking or standing it gives excellent support. I had a c-section so it was important to find a binder that held everything in place it definitely lessened the pain.
By
User 80on

Fit as expected! Great material! |
This was so uncomfortable! I couldn't stand to wear ...
By
Ayanna G.on

Very good product. |
The fabric/material isn't very flexible so when you sit it feels like you have a barrel over you somewhat
By
Busy mom

Too bothersome to deal with when you have a new ba |
You may also like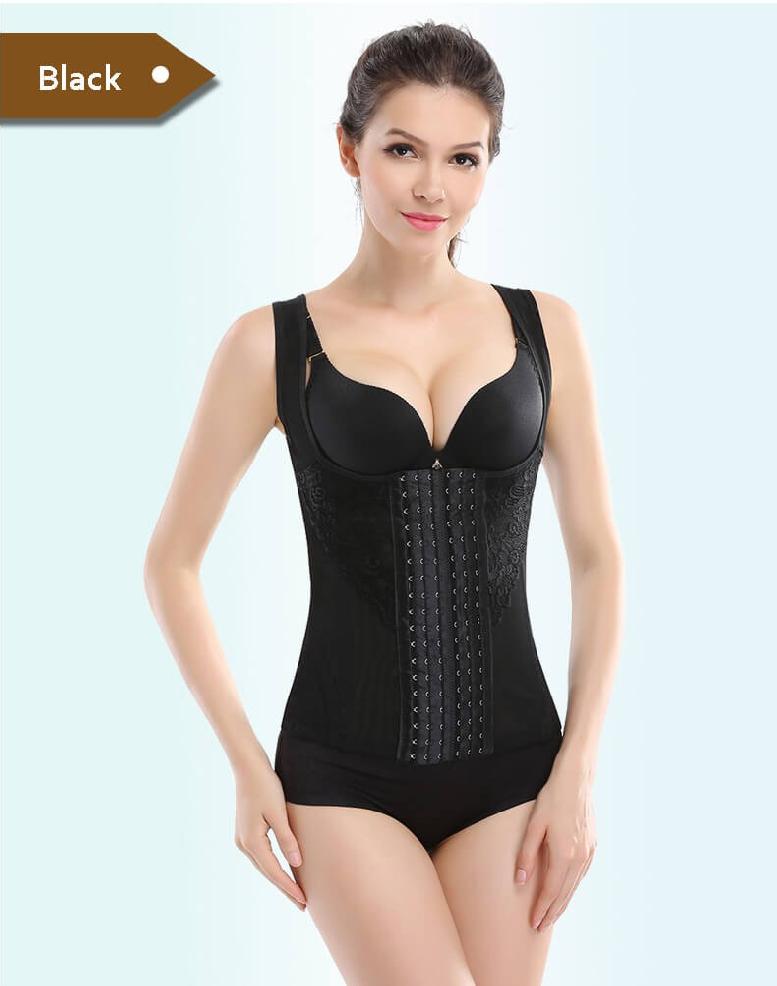 $59.00