Customers Who Viewed This Item Also Viewed
Description

Details

Name:

Postpartum Girdle Kim Kardashian

SKU:

BSB198899-1

For people:

natural labour,Cesarean section,Pregnant women,Need to thin people.

season:

spring, summer, autumn and winter

Breathability:

breathable

Elastic:

Very good

Size Chart

| | | |
| --- | --- | --- |
| | Binding Band | Pelvic Bone Belt |
| S | Long:94CM Width:26CM | Long:92CM Width:15.5CM |
| M | Long:101CM Width:26CM | Long:101CM Width:16CM |
| L | Long:111CM Width:26CM | Long:111CM Width:16CM |
| XL | Long:121CM Width:26CM | Long:121CM Width:16CM |

Note: The data of the size chart is manual measurement, because there are elastic factors in the material, manual measurement will exist 1-2CM deviation.

Simaslim girdle shows fashion collections of current Fashion postpartum girdle kim kardashian . You could also find more popular postpartum belts, as there always a huge selection for all abdominal belt after delivery items. Sincerely hope all our customers enjoy shopping our new arrival girdle for stomach with good quality and latest fashion styles.
postpartum girdle kim kardashian Reviews
my friend recommended it to me
By
katy

I bought this product for my mom who also told me that her lumbar discomfort, my friend recommended it to me. After using it, my mother said she felt comfortable which make me fell very pleased. Highly recommend! | Tag:
pregnancy recovery belt
By
Joy Richardson

It fits perfect on me. I bought this for back support and reduce belly size. It feels not too restrain when I am wearing it which I am happy with. | Tag:
slim belt after delivery
I only used this for about a week before i ...
By
Ryan D.

I only used this for about a week before i got tired of it. I understand the process of wearing a corset and such, but it was too uncomfortable for me to wear. It was very, very tight. I got some extenders from the company, and that helped a lot. But, that still wasnt really enough to get me to wear it enough to see the results. | Tag:
tummy wrap after c section
By
Jiangyan H.

The best price I've seen. Quality is good. Saw a difference after 1st day. don't wear all day. Take a breather. You well see the difference. I like this postpartum girdle kim kardashian | Tag:
post pregnancy waistband
By
Arina Sabrina

By
Rebon

I really wish they had different sizes in these, because I could barely get two of the pieces on. The third piece that goes around the hips wasn't even close to fitting, but I have large hips. It's also kind of itchy, especially if you sweat at all while wearing it. | Tag:
wearing abdominal belt after c section
Awesome for Postpartum SnapBack!
By
Peaceloveandabson

I used this right after I had my child. I felt like all my insides were falling out and had to be held in. This helped me heal a lot faster than without. I love this product. It offers firm compression or limited compression depending on your comfort level. There are three pieces so it's customizable to your size and comfort. They have the large velcrow strap to hold it in place and smaller velcrow straps you can use to shape your body. Plus, if you wear the straps just right, you can get the hourglass figure under clothes much like a waist cincher. I wear this thing all the time everywhere I go. | Tag:
postpartum girdle back pain
By
Sylviaon

I just recieved it and started using it. So far I like it due to the easy adjustment of tightness to your liking. The material is good, sturdy, yet flexible. I love that it came packaged very well and the storage bag is great to keep it from getting dusty or dirty when not in use. | Tag:
postpartum girdle canada
3 SEPARATE BANDS GIVE QUALITY & CHOICE COMFORT TO CONSUMER!!
By
Terri Joon

its great for a temporary fix
By
Heather Jameson

the product has very strong chemical odor and not faded after several washings
By
Bri joneson

too tight, make sure to order a size up it keeps bulging out.So great for this postpartum girdle kim kardashian | Tag:
post pregnancy girdle nz
By
LadyA-Georgiaon

Love it! After wearing this for two days I could visibly see a huge difference which continues to improve every day I wear it! | Tag:
post pregnancy belly support band
it's fits very good and works great the only thing why I don't ...
By
Heatheron

A must buy for a c section
By
Tammaraon

Great for cheaper price, and helpful for c-section recovery
By
lizon

By
elijah sheremeton

This belt drastically improved the recovery process for C-section. Sneezing or coughing after a Cesarean can be excruciatingly painful but this helps provide the gentle pressure your belly needs when doing daily activities, ie. using the bathroom, sitting down and standing up, coughing/sneezing, keeping a good posture while resting and feeding. |
By
Amber Myerson

Wish you have a good day.I the best postpartum girdle kim kardashian |
But other than that i like this product
By
Rascal_626on

I actually wore this to work every day for a few weeks. If you wear a tank top under your shirt, you can't even see it. And I wore this in the winter, so the layers weren't an issue at all. |
Does what it's supposed to do
By
Nurallahon

I bought it for my wife. She is using it and likes the three parts. She can decide what to use and how long. |
You may also like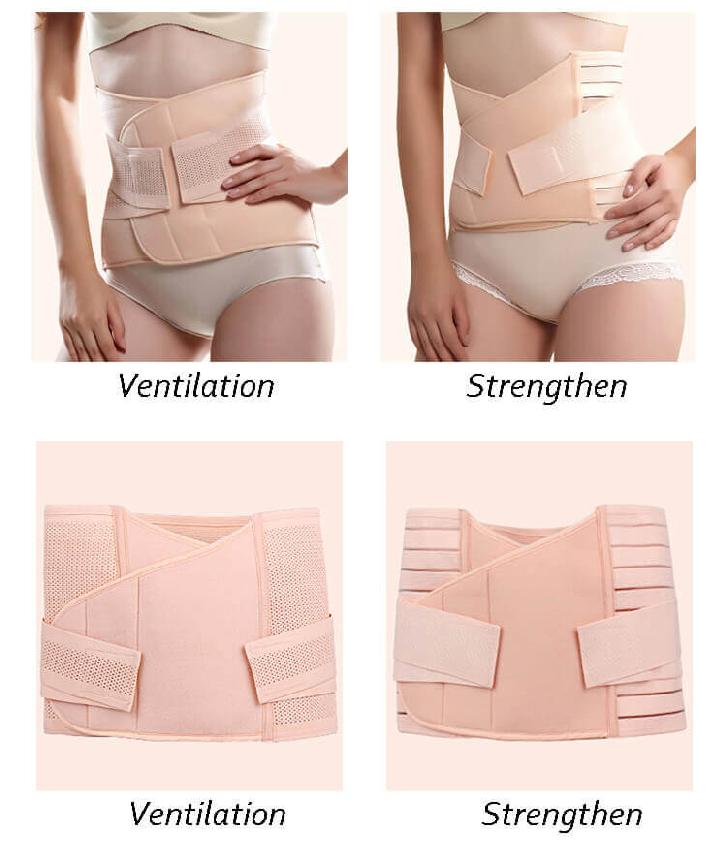 $59.00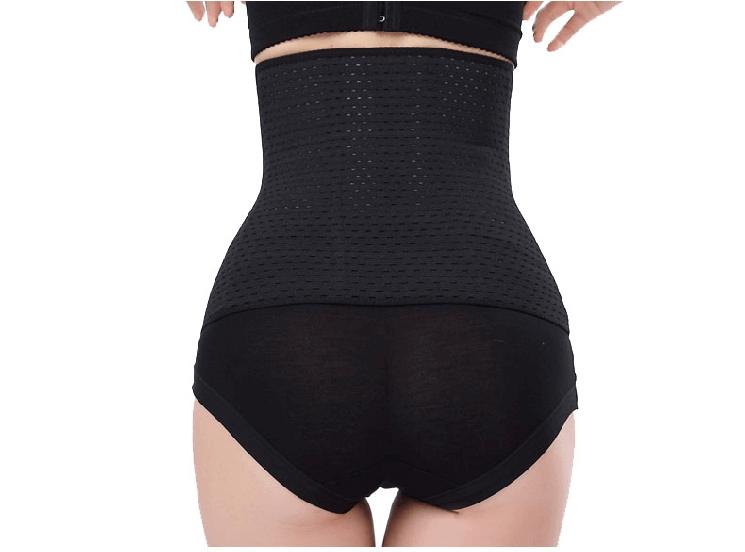 $49.00