Customers Who Viewed This Item Also Viewed
Description

Details

Name:

Post Pregnancy Girdle Kardashian

SKU:

SFT190923

Color:

Black,Nude

For people:

natural labour,Cesarean section,Pregnant women,Need to thin people.

Material composition:

Polyamide fiber (nylon) 85% Polyurethane elastic fiber (spandex) 15%

Sleeve:

Sleeveless

Style:

Luxury

Pants length:

angle pants

Material:

Polyamide

Fabric:

composite fabric

pattern:

plain

Clothing style:

lace

Season:

Four Seasons

Size Chart

| | | |
| --- | --- | --- |
| | Waistline | Weight |
| M | 62-68CM | 43-50KG |
| L | 69-76CM | 50-57KG |
| XL | 76-82CM | 57-65KG |
| XXL | 82-90CM | 65-72KG |
| XXXL | 90-100CM | 72-80KG |

Note: The data of the size chart is manual measurement, because there are elastic factors in the material, manual measurement will exist 1-2CM deviation.

Welcome to Simaslim post pregnancy girdle kardashian.As we know, postpartum girdle is very important for maternal.It can protect their viscera very well.Choose Simaslim 3 in 122 postpartum girdle,you will get the best quality,most comfortable post pregnancy girdle and postpartum girdle for yourself. We can offer best and fasest shipping online.
post pregnancy girdle kardashian Reviews
I highly recommend this product.
By
Niroop Radhakrishnan

My wife tried a few other belts before trying this. She has had chronic back pain and an overhang post C-section. After using this belt her back pain has reduced and posture improved greatly. She says she feels more comfortable wearing figure hugging clothes because this belt contains the over hang very well. I highly recommend this product. | Tag:
best postpartum girdle for c section
By
Michelle

By
Jared Mangum

This girdle is so comfortable and it truly provides with great support. It is really a well made product. I fully recommend it. | Tag:
after delivery belt for mother
By
vmarie2

Currently, 3 weeks postpartum and I've been wearing for 2 weeks during the day and have noticed a difference in my waist line. I really like that it sits high on the back. No rolling and it helps tremendously with posture. I like this post pregnancy girdle kardashian | Tag:
belly support band during pregnancy
By
Meina dong

After my baby bored for 6 months, my tummy still kind of big, I bought this to try if it can give me a good shape, totally surprised me, make you good shape and breath fine | Tag:
homemade postpartum girdle
By
Trish Son

By
CRG SBS,COon

By
Jesse's Girlon

Good quality. I just didn't wear it but once
By
Tina Kon

I have bought 2 of these in the past 5 months. Started wearing it the day of delivery and could tell a huge difference right away. Wish I had known about this support brace after my first. | Tag:
tufft post delivery girdle broad
can leave marks on skin if pulled too tight (suggest to loosen bands for a more comfortable fit for less irritation)
By
racegirl1000on

I am 4 months post partum, I have been having back and abdominal pain off and on for the past 2 months despite physical therapy. I bought this in desperation and so glad I did. I wear it at night, off during the day unless I am going to be he doing a lot of lifting and bending. I wear while I am nursing as well because we all know ergonomic nursing positions are! Not the fixer to everything but my pain is a lot better bow that I have good core support. Don't wear 24/7 because could risk atrophy of muscles. If you are looking to get your abdomen back this might help, but pick up a copy of Ba | Tag:
post pregnancy support belt reviews
By
Momma Oon

Good support for around the house
By
tiffanyon

I have never been pregnant, but I purchased this anyway. I liked how this looked verses getting a "waist cincher". I wanted something adjustable to wear to work to help with my posture. I only wear one at a time. Not all three. I could see if someone wore all three at once after pregnancy or under workout clothes. I do think it's a little tight, but that's the point :) | Tag:
belly belt after giving birth
Great price and works great
By
Sree Ramon

I like the material. Product is good for the price. The instructions are pictures. Not hard to understand. Top two pieces fit, but not the bottom piece; it was too small. | Tag:
postpartum corset training
By
Amanda Mirandaon

I recommend buying a regular waist cincher
By
Jordanon

By
Daniel Romanon

This isn't quite what I was looking for. It seemed too noticeable under my clothes. It also wasn't very comfortable. |
I did not like this girdle the best bit I also had a ...
By
Katieon

My wife just gave birth to a child, this is my gift to buy her, she is very fond of her that is very comfortable to wear on the body!I the best post pregnancy girdle kardashian |
and I can set it to a fit that's comfortable for me
By
Sunshineon

Good quality |
Feels great on. Good support in the back
By
Hussain Abbason

Although I'm won't be using this until after I deliver, I'm pleased with this purchase. It will fit perfectly for me but I do have a fairly small waist and wear a size 4-6. I see why this wouldn't work for a woman who wears a larger size. Quality is great for the price. I'm glad I didn't fork out the extra money for a more expensive option. |
does not bend when I'm in a seated position like other corsets
By
steven atkersonon

Good quality. Exactly what I was looking for. After my c-sec I was looking for something that help me provide some support to my lower abdomen (pelvis). I purchase a couple of support underwear which were good for my abdomen but not for the pelvis. This just provide the perfect support w/o being uncomfortable to wear. |
I was iffy when I purchased because of the price compared to other name brands but it worked great, I'm sure I'll use it again a
By
Jesusfreakon

Price is really not a consideration when purchasing this I would have spent $200 on a worthwhile postpartum binder. This works way better than any expensive belt. I am 5'8 and there's no way a belly bandit wouldn't fit on me at all. This also targets your hips and upper abdominal's and really covers you exactly where you need it. It's fully adjustable and hugs to your body properly. I had a c sec and it's very comfortable and supportive. I notice less swelling after wearing it. I would say it's best used when you're up and about. It's hard to sit down in and I wouldn't want it pulling on my scar potentially making it larger. I will definitely be wearing this for the next six months postpartum. Yes the quality isnt amazing but you'd have to buy 4 or 5 of these to replace 1 belly bandit. So if it wears out no biggie buy another!! |
You may also like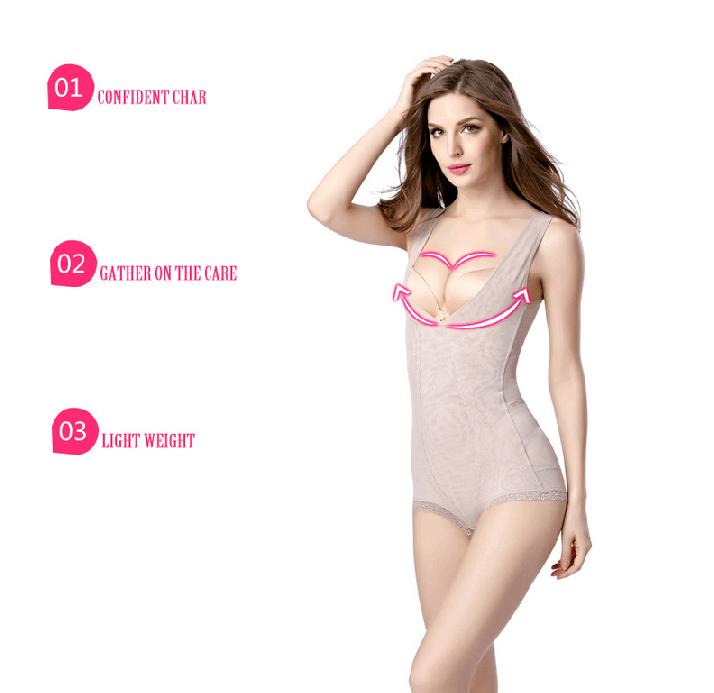 $59.00