Customers Who Viewed This Item Also Viewed
Description

Details

Name:

Traditional Postpartum Belly Binding

SKU:

AQS190092-1

Color:

Nude,Black

For people:

natural labour,Cesarean section,Pregnant women,Need to thin people.

Material:

Polyamide

Material composition:

Triacetate fiber (triacetate fiber) 80% Polyurethane elastic fiber (spandex) 20%

Fabric:

mesh yarn

style details:

lace

season:

spring, summer, autumn, winter

Breathability:

breathable

Elastic Index:

very good

Other:

Postpartum Girdle Saudi Arabia,Postpartum Belt Saudi Arabia

Size Chart

| | | |
| --- | --- | --- |
| | Waistline | Weight |
| XS | 57-63CM | 33-43KG |
| S | 64-70CM | 44-49KG |
| M | 71-77CM | 50-57KG |
| L | 78-85CM | 58-64KG |
| XL | 86-92CM | 65-70KG |
| XXL | 93-100CM | 71-76KG |
| XXXL | 101-110CM | 77-85KG |

Note: The data of the size chart is manual measurement, because there are elastic factors in the material, manual measurement will exist 1-2CM deviation.

We offer the largest selection with over 200+ different styles traditional postpartum belly binding,our postpartum belly band made of choice material, and we make postpartum corset over 249 years,we are the postpartum shapewear inventor and industry standard maker,choose Simaslim girdle,you will get the best quality,most comfortbale postpartum belly wrap.
traditional postpartum belly binding Reviews
By
Katrina

I love the corset! It fit perfectly and it's not uncomfortable. Sometime I forget that I have it on! The material is breathable and it gives great support!!!! | Tag:
c section compression girdle
It feels good quality. My friend is due to have a ...
By
Cici

Arrived fast. It feels good quality. My friend is due to have a baby next month. Hope this can do work for her waist. I will come back to give feedback after she wears this. | Tag:
good girdle after giving birth
By
vmarie2

Currently, 3 weeks postpartum and I've been wearing for 2 weeks during the day and have noticed a difference in my waist line. I really like that it sits high on the back. No rolling and it helps tremendously with posture. | Tag:
c section compression wrap
By
ardavis08

It's a little smaller than expected and it does ride up some but it does help support after surgery.I like this traditional postpartum belly binding | Tag:
wearing belt after c section delivery
By
Jenna M.

but it is now a perfect size. It is too bulky to wear under ...
By
Rashmi Venkateshon

Does the job just like any other expensive girdle would for the fraction of ...
By
morrisomon

By
Daniel Romanon

Can't wait to see outcome.
By
Princess Giselleon

I am 5.4 with 31 inches waist after my post partum. It is very bulky and big in size so i returned it back to amazon and asked for refund.but the quality is very good | Tag:
post pregnancy girdle mothercare
By
myaleaguilaron

I'm 5'4 pre pregnancy weighed 125 lbs and was 170 lbs at the very end of pregnancy and delivered C-section. Also my belly seems to stick out much further than normal during pregnancy, this could be why the back spines bent out of place so quickly. Hope this helps! | Tag:
postpartum shapewear philippines
By
spbon

I like the product although 2 of the 3 piece set is too large to fit as snug as I would prefer thus I must wear them in a different order than shown for the set to work for my size frame. I think the double velcro strip is excellent and would have liked it being on all 3 pieces. Overall I am pleased with my order although I would not suggest this to anyone smaller than my build.So great for this traditional postpartum belly binding | Tag:
best belly band for post pregnancy
Love this! Its not something i can wear comfortably ...
By
falisha14on

The package arrived as expected and it was well packaged. The quality seems it's made well for the price. I followed the sizing guide and it fit perfectly. However, I have sensitive skin. I looked like I was burned all around my stomach and back after using it for no more than an hour. I tried wearing it over my shirt as well, and that didn't help. I have another type I use from another company and I have been using that, but saw this and thought it would be better. I guess I will never know because I'm allergic to it. | Tag:
best postpartum support belt after c section
My neighbor recently gave a birth, and I will ...
By
Erin M.on

The three belts are fully adjustable and breathable and give will give her excellent support while her stomach muscles heal. Her surgery is going to be comparable to that of a Section and these belts are perfect for that. | Tag:
3 in 1 postpartum support directions
not good it already bulges and not holds intact
By
Elfbrickon

This belt says 3 in 1... but it's really 3 in 3... there are three separate parts to this belt. Good luck figuring out how to accurately put them on. I'm assuming I'm doing a good enough job, but I basically have no idea what I'm doing with this thing. The instructions are just photos with no explanation to it, so they are pretty confusing. | Tag:
pregnancy postpartum support belt
By
Rolandon

I purchased two different support belts to help fix diastasis recti post partom. This one is way better. It is better at pulling everything in and is more comfortable and more supportive. I still have to readjust it every hour or so, but I'm constantly moving around and then sitting down to nurse. It's true that nursing isn't comfortable, but skipping out on the underwire and using a nursing sleep bra is helpful and nursing is still doable. Overall I'm very happy with this purchase. It's only been one day so I can't confirm if it helps with diastasis. | Tag:
postpartum hospital belt
this was very uncomfortable and bulky. i was unable ...
By
avalonon

Very good!!! |
By
momofthreeon

In my pic i posted w this review im wearing one of the shapers while i ran. This is 3 weeks postpartem. Its really helping me.I the best traditional postpartum belly binding |
Fits great! I'm 5'8" and 200lbs post partum
By
Yanethon

I do kit recommend. Super difficult to use! |
it's fits very good and works great the only thing why I don't ...
By
Heatheron

So far seems to be helping my stomach go down after giving birth. |
You may also like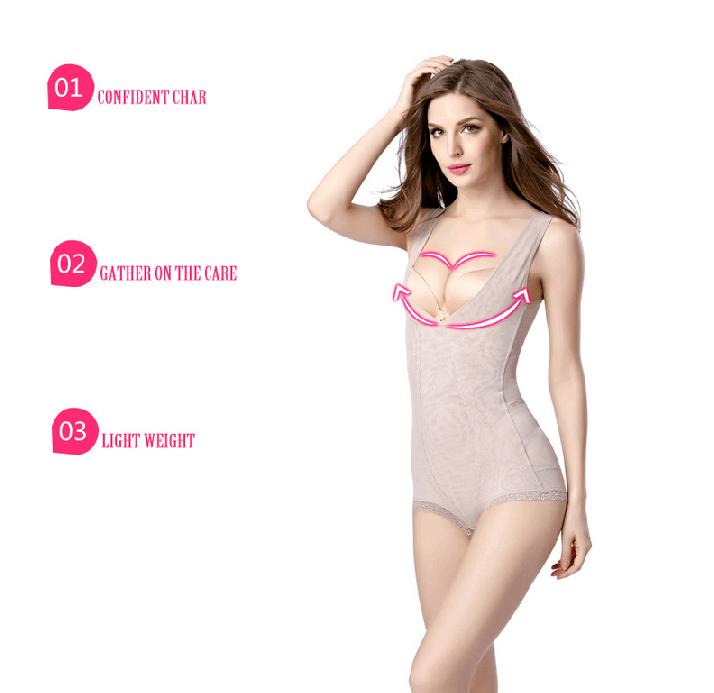 $59.00