Customers Who Viewed This Item Also Viewed
Description

Details

Name:

Tirain 3 In 1 Postpartum Support

SKU:

MYD189923

Color:

Black, Nude

For people:

natural labour,Cesarean section,Pregnant women,Need to thin people.

Material:

Polyamide

Material Composition:

Polyamide fiber (nylon) 83.7% Polyurethane elastic fiber (spandex) 16.3%

Style:

Hook type

pattern:

plain

season:

Four Seasons General

Elastic index:

high elasticity

Softness Index:

Very good

Breathability index:

very breathable

Size Chart

| | | |
| --- | --- | --- |
| | Waistline | Weight |
| M | 60-70CM | 40-55KG |
| L | 70-80CM | 55-65KG |
| XL | 80-90CM | 65-75KG |
| XXL | 90-100CM | 75-85KG |
| XXXL | 100-110CM | 85-95KG |

Note: The data of the size chart is manual measurement, because there are elastic factors in the material, manual measurement will exist 1-2CM deviation.

We offer the largest selection with over 200+ different styles tirain 3 in 1 postpartum support,our postpartum belly band made of choice material, and we make postpartum corset over 174 years,we are the postpartum shapewear inventor and industry standard maker,choose Simaslim girdle,you will get the best quality,most comfortbale postpartum belly wrap.
tirain 3 in 1 postpartum support Reviews
My baby is pretty chunky and has been putting a killing on my ...
By
Love2Luv

I initially purchased the wrap to whip me back into shape after giving birth to my son. I had an unexpected c-section and could not use the wrap immediately. I ended up using it (months later) for back support. My baby is pretty chunky and has been putting a killing on my back. I come in from work, strap this on and I'm ready to help my little guy burn energy! | Tag:
belly support for pregnancy
By
Michelle

By
Emmaleigh Hoard

I like that this postpartum belt set cinches your waist and hips, but you can control how much. It is much more flexible and comfortable than other corsets and shape wear that I own. I can wear it in the summer without getting overheated. Would purchase again, and will definitely use if I have another child. | Tag:
post pregnancy belly band after c section
Works great! Had a hard time finding a good one ...
By
cissy

Works great! Had a hard time finding a good one after giving birth and this one seems to work fine.. it has back support and doesn't roll down like others didI like this tirain 3 in 1 postpartum support | Tag:
belt for reducing tummy after delivery
By
Ashley

For the price this is a good product. Good support
By
H.Solaceon

By
mpachecoon

I'm returning this. Bought it for postpartum csection recovery and it won't even fit around me. It's my fault because the measurements are shown but I was under the assumption that it had some stretch. | Tag:
post pregnancy girdle canada
I really wanted to love this but quality is just not good
By
Josephon

P.S.: My youngest is almost 8 years old, so don't think it's too late to benefit from this product just because it's been a while since your last pregnancy. :) | Tag:
post pregnancy girdle kardashian
Feels great! Not sure if it helped but sure gave ...
By
zilla sherleyon

Awesome for Postpartum SnapBack!
By
Peaceloveandabson

I used this right after I had my child. I felt like all my insides were falling out and had to be held in. This helped me heal a lot faster than without. I love this product. It offers firm compression or limited compression depending on your comfort level. There are three pieces so it's customizable to your size and comfort. They have the large velcrow strap to hold it in place and smaller velcrow straps you can use to shape your body. Plus, if you wear the straps just right, you can get the hourglass figure under clothes much like a waist cincher. I wear this thing all the time everywhere I go. | Tag:
postpartum body shaper canada
Great support and customizable fit
By
Vikkieon

It's a bit tight and the three layers don't stay ...
By
HSheltonon

Slightly uglier color in person (lol), Velcro is strong and intense, pretty stretchy but easy to get it right. Not super comfy and def can't have horrible posture wearing it, probably a plus to be honest. | Tag:
post pregnancy waist band
After an emergency c section, this was a god ...
By
Remoon

Good quality, recieved as told however
By
Faloonyon

Bunches up and shows under clothing.. Works good but you can't go anywhere with it on. | Tag:
anita post natal girdle
Product is fine for a few weeks but felcro starts to un-stick
By
cristianon

This product is actually 3 different belts to be worn in different weeks post partum. I had no concerns about Belt 1 which was for week 1. I added on the 2nd belt and found that the cloth had actually split after about a week of wearing it. I'm sure I got the right size and the whole point of wearing it is is compression & looks like it is not able to handle this. I'm yet to put on Belt 3. | Tag:
postpartum wrap after c section
By
Mommy to

Insanely small. If this had fit it would have been torturous to wear, no level of comfort .... Not much else to say. |
By
Mrs.Eon

Im currently 9 month so its obviously not going to fit. I had my sister and my mom try it on and its somewhat small.I the best tirain 3 in 1 postpartum support |
Easy to use but mine was defective
By
Molly S.on

Is perfect ?? |
A larger available size would have been super helpful. This is unusable for me
By
Shelley R.on

Great fits perfect, I'm usually extra small -small and wore a large pants during pregnancy. Got this in a small after and fits enough to eventually shrink back down |
By
SugarBunny28on

I like it it's comfy and supportive but I wish it was longer for my torso. |
But other than that i like this product
By
nay linon

I wore this product several times before I realized that it can be used for more than just a brace: |
Hugs all the right places!
By
Kelly Ton

My child wore this bag two times and the strap unraveled from the seam. Poorly made |
By
Kevinon

Loved it |
You may also like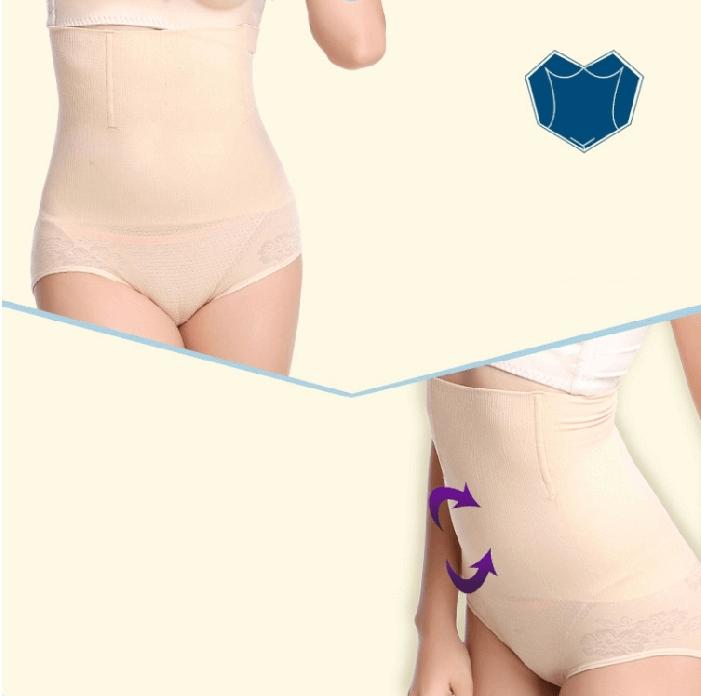 $49.00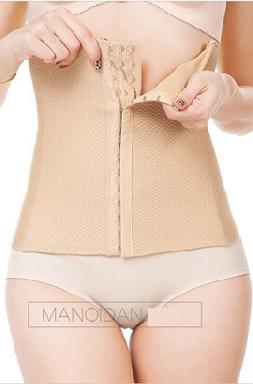 $49.00