Customers Who Viewed This Item Also Viewed
Description

Details

Name:

Tummy Band For After Pregnancy

SKU:

TMJD1903-1

Color:

Black,Nude

For people:

natural labour,Cesarean section,Pregnant women,Need to thin people.

Gender:

Female

Style:

briefs

Waist type:

high waist

Material:

Cotton Content: 81% (including) -95% (including)

Fabric:

cotton fabric

Style:

Sexy

Size Chart

| | | | |
| --- | --- | --- | --- |
| | Height | Waistline | Weight |
| M/L | 155-170CM | 59-80CM | 40-62KG |
| XL/XXL | 160-175CM | 80-100CM | 62-82KG |

Note: The data of the size chart is manual measurement, because there are elastic factors in the material, manual measurement will exist 1-2CM deviation.

Simaslim girdle shows fashion collections of current Fashion tummy band for after pregnancy . You could also find more popular postpartum belts, as there always a huge selection for all abdominal belt after delivery items. Sincerely hope all our customers enjoy shopping our new arrival girdle for stomach with good quality and latest fashion styles.
tummy band for after pregnancy Reviews
By
JustTryin2Help

However, this is for the lower abdomen. If you are short waisted and want this for that pooch, it is solid. I am unfortunately long waited and have serious belly rolls. I have a 42in waist and bought a XL postpartum belly band. I gave a 5 star because the product is as advertised. Hindsight, I should have measured the length to fit me. | Tag:
best belly band for pregnancy support
By
Sunny

Just received the set. Good quality. I can feel them working on my belly and waist. I am of the view that for this type of products, if I want them to do the job, comfy is not my priority. I however do not like sitting with them on, sleeping or standing with them is fine. | Tag:
best postpartum belly wrap c section
By
Laura Abbott

By
Tina

Absolutely love my girdle!!
By
Mardhiah Ansari

I believe every woman who has just delivered will experience the same set of emotions, one of which is the worry and frustration each time we look in the mirror, months after delivery and yet still looking pregnant. I had this worry and decided to try this product. One word- excellent. Immediately after using it, I can feel a difference. It flattens the tummy, support the back, and definitely uplift my morale! Thanks Mily! | Tag:
post pregnancy compression corset
By
Matthew M.on

but better if someone pulls it for you
By
RCMon

Not meant for smaller people
By
egroson

this come sin 3 pieces. I've had two kids and i'm 3 years out from my last, but I needed something for my messed up stomach muscles. this fits great, and comfortable. I feel held in and the pressure on my mid stomach feels relief. very recommended. | Tag:
postnatal tummy belt uk
By
J$Mon

Very disappointed in the longevity of the product
By
Trish Son

A little small but works great
By
Tammyon

Good but weak support to stay in position. It rolls over and makes it uncomfortable. You also have to wear a shirt underneath to prevent scaring.So great for this tummy band for after pregnancy | Tag:
celebrity post pregnancy belly band
It is super uncomfortsble.
By
J and

Seems to fit well and apears as of it will last. I am using mine to help naturally put back a hernia. I can not sit easily while wearing it..and only wear it at home because it shows through my clothing a bit. However I might wear out when weather cools and thicker clothes can be worn. Great materials.. will check back to see how it lasts now. Helps to shrink my belly so far. | Tag:
post pregnancy tummy wrap belly band
Good quality, recieved as told however
By
Faloonyon

Great support & happy with the product so far
By
laclauon

By
Iliana Martinezon

Good product. The Velcro does make noise when you ...
By
Finseon

Breathable when put on right. Keeps everything in place, but it is kind of bulky. |
Great product that actually does what it claims!!
By
Lauren N.

Little bulky but easy to put on and very comfortable.I the best tummy band for after pregnancy |
By
Guadalupeon

Surprised!!! For the price this is a good product. Good support. |
For reference, I'm 5'6 and was about 110 lb pre-pregnant and after the baby I was 125 lb.
By
Swathy Sreeharion

Good product for the price. Great for after c-section as you can tighten while you are wearing it and it is soft enough to wear sitting for extended periods of time (like during feedings .) |
Much better than what I was able to find at the ...
By
Ethel Jacksonon

The quality is good. |
Would recommend to all new moms
By
A.Pittson

You can adjust when you put on that's really good. |
You may also like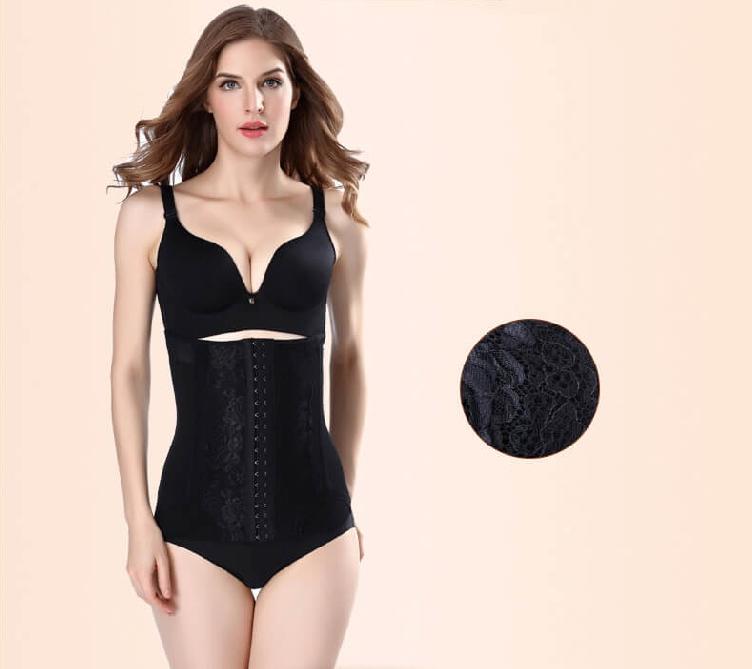 $49.00