Customers Who Viewed This Item Also Viewed
Description

Details

Name:

Compression Garment After C Section

SKU:

AQS190092

Color:

Nude,Black

For people:

natural labour,Cesarean section,Pregnant women,Need to thin people.

Material:

Polyamide

Material composition:

Triacetate fiber (triacetate fiber) 80% Polyurethane elastic fiber (spandex) 20%

Fabric:

mesh yarn

style details:

lace

season:

spring, summer, autumn, winter

Breathability:

breathable

Elastic Index:

very good

Size Chart

| | | |
| --- | --- | --- |
| | Waistline | Weight |
| XS | 57-63CM | 33-43KG |
| S | 64-70CM | 44-49KG |
| M | 71-77CM | 50-57KG |
| L | 78-85CM | 58-64KG |
| XL | 86-92CM | 65-70KG |
| XXL | 93-100CM | 71-76KG |
| XXXL | 101-110CM | 77-85KG |

Note: The data of the size chart is manual measurement, because there are elastic factors in the material, manual measurement will exist 1-2CM deviation.

Simaslim girdle shows fashion collections of current Fashion compression garment after c section . You could also find more popular postpartum belts, as there always a huge selection for all abdominal belt after delivery items. Sincerely hope all our customers enjoy shopping our new arrival girdle for stomach with good quality and latest fashion styles.
compression garment after c section Reviews
By
Jackie Eccleston

my friend recommended it to me
By
katy

I bought this product for my mom who also told me that her lumbar discomfort, my friend recommended it to me. After using it, my mother said she felt comfortable which make me fell very pleased. Highly recommend! | Tag:
belly cincher post pregnancy
By
Emmaleigh Hoard

I like that this postpartum shapewear set cinches your waist and hips, but you can control how much. It is much more flexible and comfortable than other corsets and shape wear that I own. I can wear it in the summer without getting overheated. Would purchase again, and will definitely use if I have another child. | Tag:
tummy control panties after pregnancy
a little on the tight side XL would fit perfect. hope this helps someone
By
Naan

I am 5'5 150lbs after pregnancy L fit a little on the tight side XL would fit perfect. hope this helps someone.I like this compression garment after c section | Tag:
best post pregnancy shapewear uk
It's amazing my waist and stomach are going back to what ...
By
Rina

I started wearing the belly fit 5 days after having my baby and I saw improvements within 3 days already!!! It's amazing my waist and stomach are going back to what it was before thanks to belly fit!! | Tag:
post pregnancy corset training
Great Support for Healing Abdominal Muscles
By
L Slottenon

Love love this product! Great tummy and back support. I immediately started wearing the belly wrap the day after delivery. Five days later, I put the waist band on and just in these last few days, the results are amazing! It's proven to be very comfortable; I wear it under my clothes all day and take it off at night. If your contemplating buying this product... STOP! This is a must-have and you won't regret it. | Tag:
post pregnancy belt australia
and seemed to help me suck back in my baby weight
By
Saffron vosson

Great support belt! I am writing this review in hopes that it will help someone else. I am 5'11" and size 16 and this belt fits great! I am 10 weeks post partum and I wish I had this right from the start. I have a crazy long torso, so it's been really difficult to find a good support belt that covers me as it should. Sitting down isn't the most comfortable thing but the back support is phenominal. I just received this so I'll update as the weeks go on! | Tag:
post pregnancy c section belly wrap
I love the first around the midsection belt
By
Julia B

One size fits most. The hip band was too small for my hips but the first two parts fut fine and did the job. | Tag:
postnatal panty girdle
By
Katyon

My wife has used this everyday since giving birth and she's been happy with how it's helped her feel better. | Tag:
postpartum wraps c section
It defiantly helped after giving birth to feel like my insides were more contained and thus increasing comfort
By
Jasmine Ogletreeon

The waist trimmer isn't long enough, which causes my ...
By
Brandy Tayloron

By
TeeKayon

an one piece corset that is much better for me
By
Rajon

I still use it 2 months postpartum (the hip wrap helps with hip pain). Here's a picture of me wearing it under pre-pregnancy clothing at the 1 month mark. At this point I hadn't started working out or anything yet. You can tell I'm wearing it, but it's fairly comfortable and it will help with your posture after as well. | Tag:
postpartum corset malaysia
Very disappointed in the longevity of the product
By
Trish Son

I would recommend it two anybody was having a C-section done
By
Jessi Baileyon

By
Kimberly Aldacoon

Love this! Its not something i can wear comfortably sitting down, but i definatly am feelimg a difference in my belly pouch i now have after 4 kids. |
it would be smoother under clothes but it is comfortable and it provides adequate back and abdominal support after ...
By
RuoRuoon

I ordered this wrap after i had my baI the best compression garment after c section |
By
anamaria415on

When I initially received this girdle, I was thinking it was horrible and I would give it a bad review...but then I lost weight. While I thought the issue was with the product, I learned that I was just bigger than I thought after having my ba |
I'm happy with the fabric since it's so cheap in price
By
Jdw88on

Quality Velcro. Breatheable material. |
By
Sherri D.

Great fit, sturdy material |
its okay i donnt think it will work but will
By
Hamad Jasim

Sorry my hub |
Ripped at the seams when I got it
By
Claireon

This product totally helped my stomach go down more rapidly after having my ba |
Good product for a fair price.
By
Malaskion

It worked well. I had a c-section and got this about a week afterwards. I didn't use it everyday, but would wear it in the afternoon and overnight. It helped my stomach not jiggle around as much when laughing, sneezing, coughing, or just basically moving around. It held everything in tightly. It didn't do much making you look like you were instantly skinny again, do it did stop the excess squish going on. It's bulky so you can really hide it under clothes (I wore it over a tank top too as the material isn't as comfortable on just skin). I'd also prefer it was a little longer. I'm not tall |
You may also like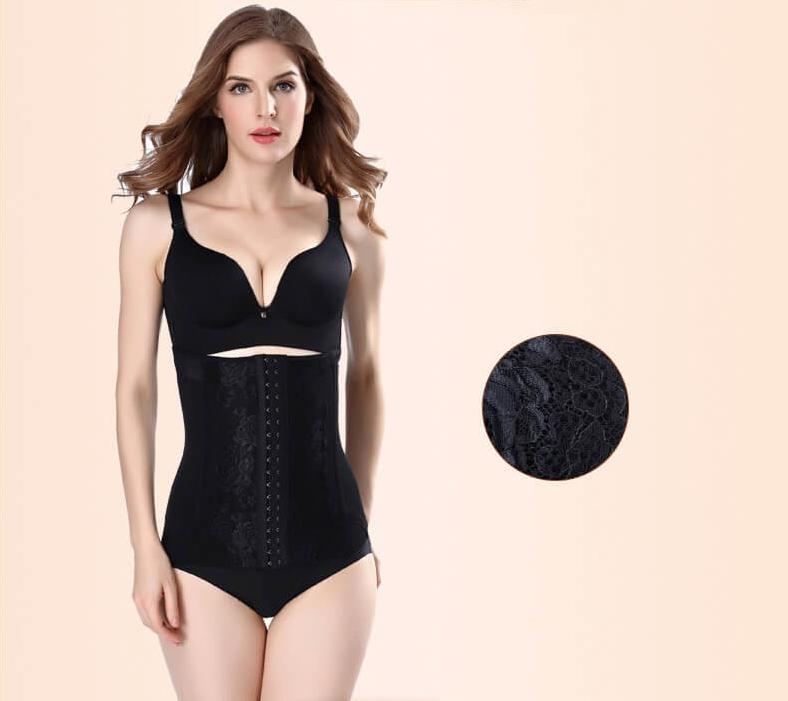 $49.00