Customers Who Viewed This Item Also Viewed
Description

Details

Name:

3 In 1 Postpartum Support

SKU:

ZSFS18283

For people:

natural labour,Cesarean section,Pregnant women,Need to thin people.

Quantity:

3 pieces

Material Composition:

Cotton 100%

Gender:

Female

Style:

briefs

Waist type:

high waist

Material:

viscose fiber content: 81% (including) -95% (inclusive)

Fabrics:

recycled fiber fabrics

pattern:

plain

Clothing style:

embroidery

Function:

abdomen

Material:

Cotton 100%

Size Chart

| | |
| --- | --- |
| | Waistline |
| L | 59-76CM |
| XL | 76-83CM |
| XXL | 83-90CM |

Note: The data of the size chart is manual measurement, because there are elastic factors in the material, manual measurement will exist 1-2CM deviation.

Height/Weight

| | | | | | | | | |
| --- | --- | --- | --- | --- | --- | --- | --- | --- |
| | 40KG | 45KG | 50KG | 55KG | 60KG | 65KG | 70KG | 75KG |
| 150CM | L | L | XL | XL | XXL | XXL | | |
| 155CM | L | L | L | XL | XL | XXL | XXL | |
| 160CM | L | L | L | XL | XL | XL | XXL | XXL |
| 165CM | L | L | L | XL | XL | XL | XXL | XXL |
| 170CM | | L | L | L | XL | XL | XXL | XXL |
| 175CM | | | L | L | XL | XL | XXL | XXL |

Note: The data of the size chart is manual measurement, because there are elastic factors in the material, manual measurement will exist 1-2CM deviation.

We offer the largest selection with over 200+ different styles 3 in 1 postpartum support,our postpartum belly band made of choice material, and we make postpartum corset over 170 years,we are the postpartum shapewear inventor and industry standard maker,choose Simaslim girdle,you will get the best quality,most comfortbale postpartum belly wrap.
3 in 1 postpartum support Reviews
By
CindyT

Best waist trimmer so far. This one has the perfect width, length, it holds you in, attractive looking on and it feels good on. I wear these all the time to sleep, clean the house and exercise. I'll definitely order again. Thank you! | Tag:
belt to reduce belly after delivery
By
loteba peal

By
Tina

By
Katherine Swartz

Needed it for post-surgery support - very glad to have it
By
S.

Love this! Its not something i can wear comfortably ...
By
falisha14on

The package arrived as expected and it was well packaged. The quality seems it's made well for the price. I followed the sizing guide and it fit perfectly. However, I have sensitive skin. I looked like I was burned all around my stomach and back after using it for no more than an hour. I tried wearing it over my shirt as well, and that didn't help. I have another type I use from another company and I have been using that, but saw this and thought it would be better. I guess I will never know because I'm allergic to it. | Tag:
postpartum belly band dubai
Best compression item I have purchased !
By
OddBallAndyon

I was just using one of the pieces while pregnant and was planning to use the rest later as a postpartum girdle. Things were fine but the velcro stopped working less than a month after I received it, so I'm returning it. | Tag:
postpartum belly wrap for plus size
Fits as expected, easy to put on by yourself
By
Hawieon

And the medium siZe does fit but it keeps on shifting and sliding up my waist and my pp tummy bulges out from beneath. I'm not sure at his point if there would be any benefit to wearing this contraption and it's extremely uncomfortable and bulky | Tag:
postpartum belly wrap south africa
I had a c-section and this binder was great. I was able to walk around without feeling ...
By
Karolinaon

Great gift for post pardom.
By
Eileen M.on

I just got this and LOVE it! Really high quality and a nice fit
By
KAon

By
Carmen M.

This works well and there are many different ways to wear it depending on where you need the support. It is not something you can wear under tight clothing bc the Velcro'd areas are a little bulky. It does provide great support for post partum to squeeze everything back together. | Tag:
c section belly band canada
By
Eric B.on

Definitely worth the purchase - helped me be more mobile faster holding everything in place. My first pregnancy I didn't have this and it really would have made a difference. It is however a little on the large size (for me 3/4 women's 7 junior pre-pregnancy size) I ended up velcroing on to portions of the waistband that didn't have the other part of the velcro so it started to get a little fuzzy. And like some of the other reviewers the wiring did buckle a little but I found that I had them in the wrong order, after the fix it was ok - directions are hard to follow as 2 of the pics look the same. The medium size is the one that goes on first, then the large. But all in all I would definitely purchase it again. | Tag:
c section belly band reviews
Great Way to shape my body back after my postpartum
By
Kristinaon

By
Sandyon

By
Kelseyon

muy buen producto |
Not able to wear it yet because it is too ...
By
Emeritaon

These are SO COMFORTABLE! I've had a ton of friends who refused to wear a wrap after birth because it wasn't comfortable for them but these are so comfortable for me that I don't even notice it on most of the time. The quality is great and it really does help my belly shrink after having my baI the best 3 in 1 postpartum support |
Excellent compression band set -- fits a pre pregnancy size ...
By
Nickon

I bought this for support after abdominal "cool sculpting" and it worked fine. It was a bit bulky so hard to wear outside the house. |
Great price , great quality just watch out for size
By
stephanie bradleyon

I like the extra velcro tabs from the back. I just wish it was a little longer, and I am pretty short |
You may also like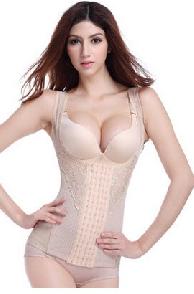 $59.00